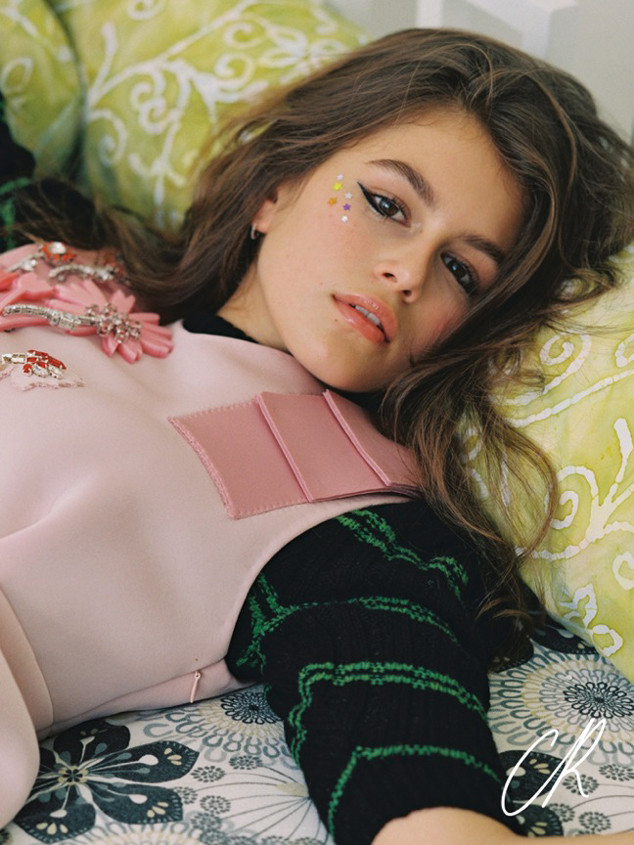 Bruce Weber/CR Fashion Book
Kaia Gerber is making her way up in the modeling world.
The 13-year-old beauty—daughter of supermodel Cindy Crawford—stars alongside her dapper older brother Presley Gerber in an editorial for CR Fashion Book, Carine Roitfeld's style tome.
Kaia, who recently signed with IMG and nabbed a Vogue Italia editorial while she was at it, looks like a natural (and very much like her mother) in the snaps, in which she poses in sleek, layered looks that include pieces from Prada and Versace. In one photo, Kaia looks almost doll-like with a stroke of black eyeliner and confetti dots on her cheeks.
"It was amazing for [Presley and I] to do our first shoot together with such an incredible team. Bruce Weber is an amazing photographer and Carine Roitfeld's style and everything she does is gorgeous. It felt unreal to have two people like them together on set," Kaia told E! News in a statement about the shoot.