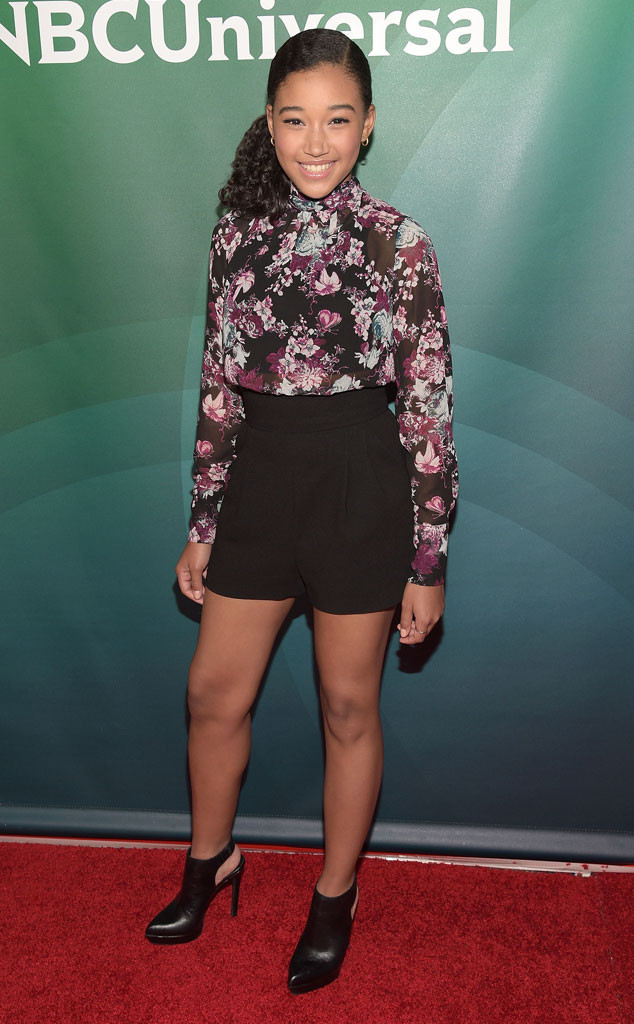 Jason Kempin/Getty Images
Kylie Jenner's cornrows sparked a heated, racially charged debate over the weekend. Hunger Games star Amandla Stenberg was reportedly among those critics who felt the Keeping Up With the Kardashians star was wrongfully appropriating black culture with her hairstyle.
On Saturday, a screenshot purportedly showed comments Amandla, 16, made on Instagram in which she appeared to shame Kylie, 17, for "appropriat(ing) black features and culture but fail(ing) to use ur position of power to help black Americans by directing attention towards ur wigs instead of police brutality or racism."