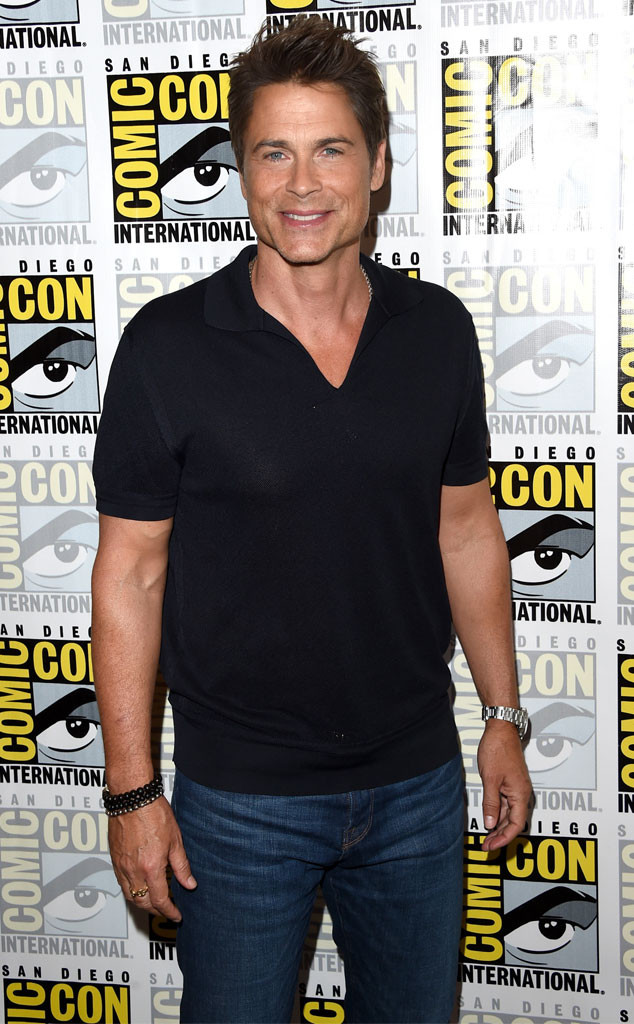 Jason Merritt/Getty Images
Sing it again and again!
Just when you thought anyone and everyone was partying it up at San Diego's Comic-Con, Rob Lowe decided to have a celebration of his own in the comfort of his own home.
Using the popular Dubsmash app, the Parks and Recreation alum decided to bust out into song on his Saturday evening.
And out of all the songs one could choose from, Lowe decided to show a little love for Julie Andrews. Prepare yourselves for a rendition of "The Hills Are Alive" from The Sound of Music.
"This is what I'm doing on my Saturday night," he wrote on social media. "Enjoy."