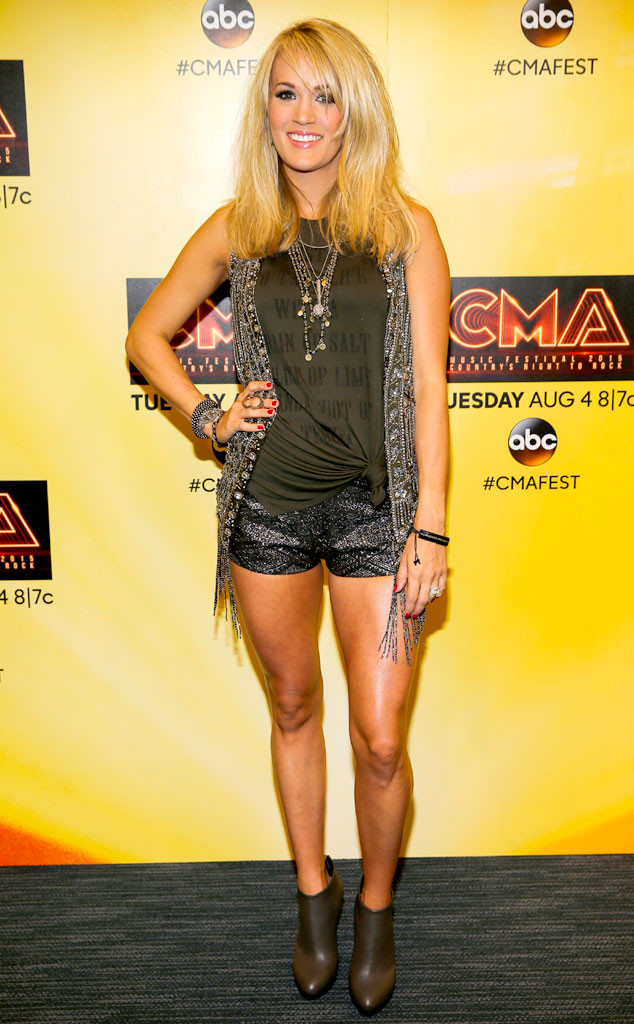 Terry Wyatt/Getty Images
UPDATE: Carrie Underwood said on Twitter late on Saturday, "I should clarify. My bro-in-law was actually the window breaker in the 'dogs-locked-the-car-door' incident today! But all is good now! Minus the broken window, of course!"
__________________________
Well this isn't how Carrie Underwood likes to start her day.
The American Idol winner had quite the frightening Saturday morning when she discovered her son and dogs were accidently locked inside a car.
But instead of completely freaking out, the "Before He Cheats" singer decided to act fast and take it upon herself to save the day.
"When your dogs manage to lock themselves, all your stuff & the baby in the car & you have to break a window to get in," she tweeted Saturday morning. "#WhatAreTheChances."
Thankfully, everyone including four-month-old baby Isaiah are doing just fine after the scary encounter.