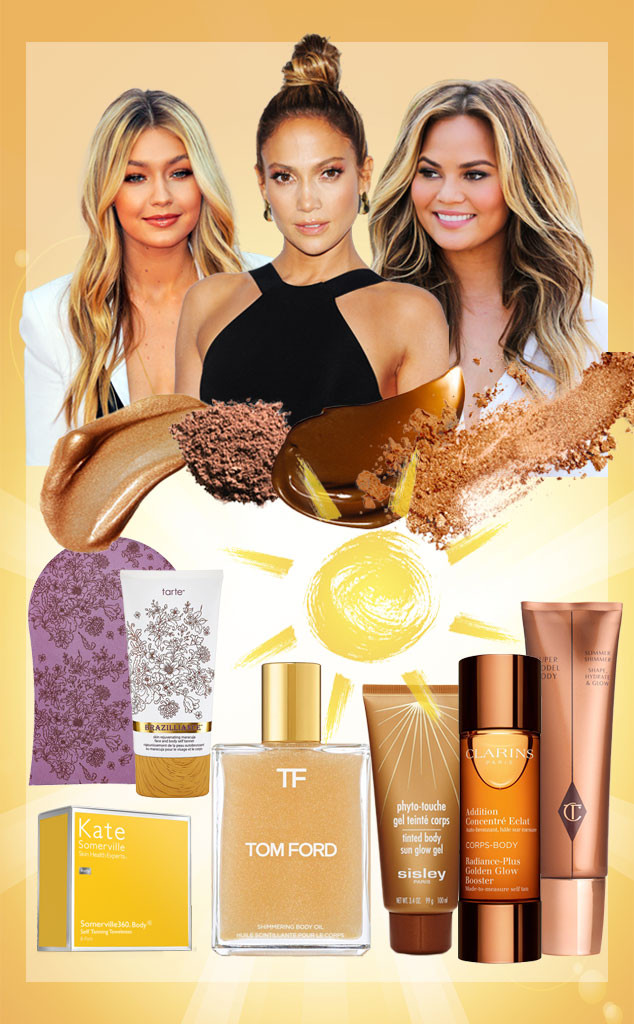 Getty Images
Right about now you've probably got a little tan going, right? You've enjoyed some fun in the sun and it shows—Nice! But how can you boost that natural glow to bronze goddess status? You know, Jennifer Lopez levels. Why, just a smidge of shimmer and a bit of bronzer.
Of course, you still want to keep it simple subtle. No one wants to look like an Oscar statue (or that chick from James Bond, for that matter).
Luckily, faking even more radiance is easy if you have the right products. And yes, usually that takes a lot of hours wasted in the Sephora comments section, plus your own trial and error testing period. But not to worry, you're about to skip all that because we've provided you a shortcut thanks to Robin Black.
She's the celebrity makeup artist with probably the coolest beauty Instagram you've ever seen and a certified expert in the art of the faux glow. Robin handpicked 12 top items that will give you glimmer, not glitter—and leave you sun-kissed from head to toe.