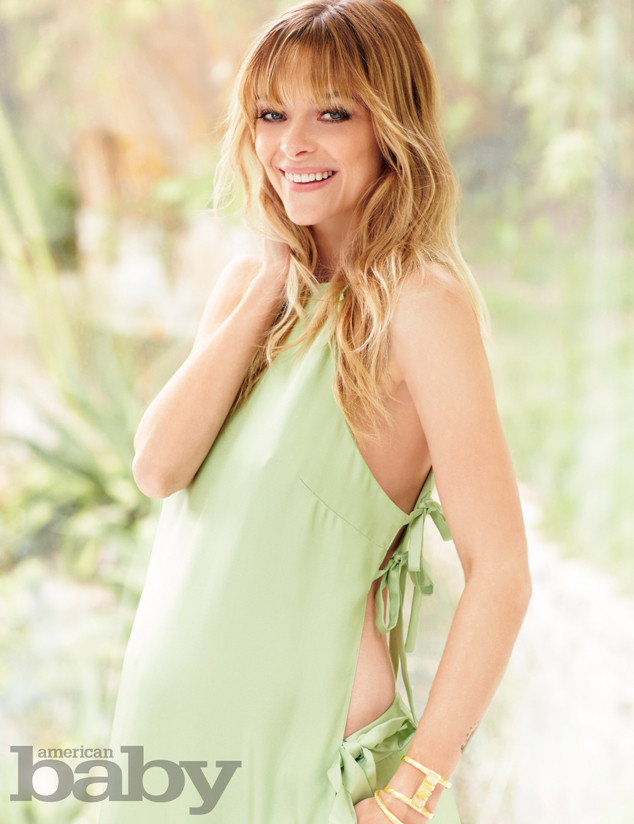 American Baby
Jaime King is embracing her new curves.
The TV star, who is expecting her second child with husband Kyle Newman, explains why she dares to bare in American Baby's August issue. "Pregnancy is the ultimate symbol of womanhood, beauty and sensuality, so make it a celebration of creating life. You don't have to hide anything or try to suck in your belly. Why not put on things that are tighter, flashier, or more fun? Wearing formfitting clothes totally counteracts that voice inside of us that says, 'Ugh, I just want to lie down all day and sleep," the Hart of Dixie actress explains. "I feel it's really important to feel good about yourself, and fashion is part of that."
That said, King tells the magazine she understands why some women are uncomfortable showing off their baby bumps. "I know what it feels like to be body-shamed. People have made comments about how I'm too thin and need to eat a sandwich. I've seen it happen with other pregnant women in this business too—we're either too thin or put on too much weight. But every woman's body is different," the actress says. "All that matters is that you're taking care of the nutrition for yourself and your child."
"Don't let other people get you down, and don't put other women down, either."