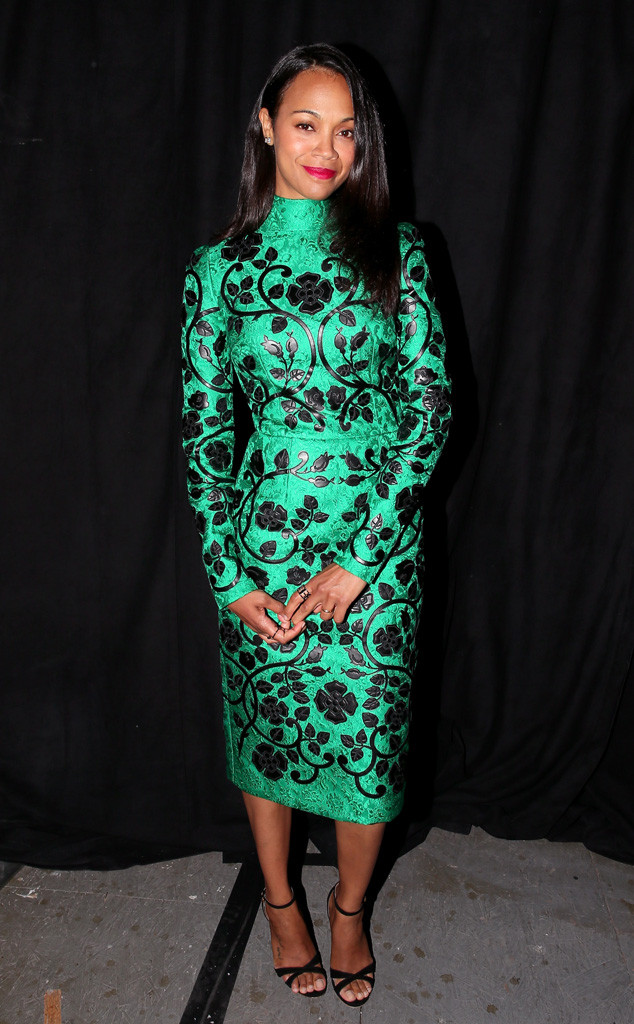 Christopher Polk/Getty Images for Spike TV
Zoe Saldana isn't afraid to speak out against sexism in Hollywood.
While promoting Infinitely Polar Bear, the 37-year-old actress recalled, "A producer once told me he hired me for the way I held a gun while wearing panties, not for my opinions. I wish I'd recorded it, so I could play it for every girl in elementary school and tell them never to let anybody treat them that way."
Saldana didn't name the producer or the film.
This isn't the first time Saldana has exposed the ugly side of filmmaking.