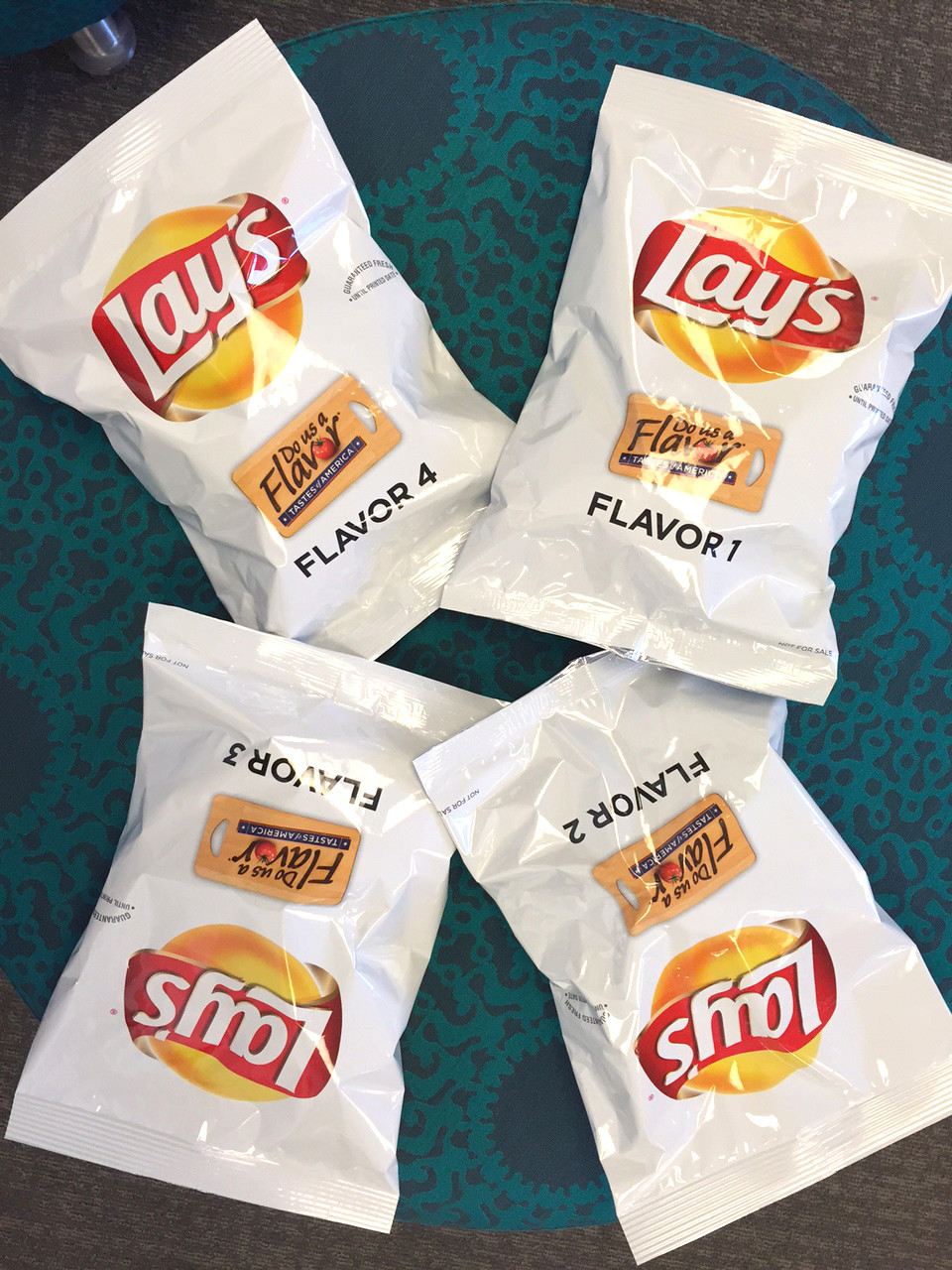 Lays
It's that time of year again! New Lay's potato chip flavors are upon us.
The annual Do Us a Flavor contest, in which snack lovers all over the country try to think of the weirdest, wackiest and most delicious chip combinations, is just wrapping up. The four flavor finalists have been selected, and the team at E! was lucky enough to get a sneak peek before they're announced next week. Naturally we dropped all of our actual work in a heartbreak to break for snack time.
But there's a catch this year. The finalists are actually mystery flavors—no one knows what they're actually supposed to taste like except a few select people (the team at Lay's and the chip creators included). That means we conducted a blind taste test.