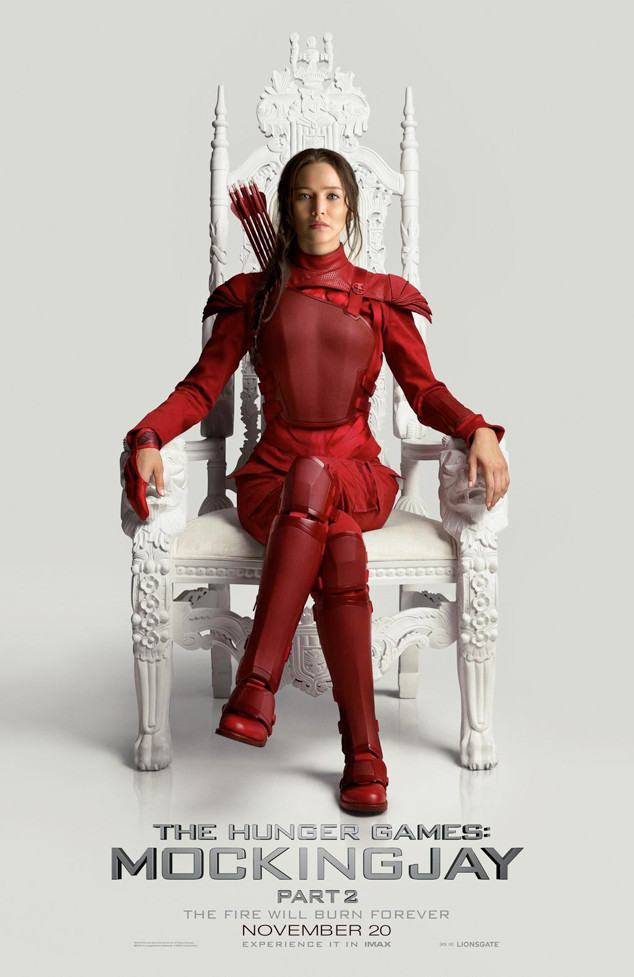 Lionsgate
Katniss Everdeen (Jennifer Lawrence) is ready to take over the Capitol—in red.
The Hunger Games: Mockingjay—Part 2 debuted a brand-new poster for the upcoming and final installment of the post-apocalyptic franchise on Twitter, and it is intense! Katniss is pictured sitting on President Snow's (Donald Sutherland) throne dressed in a serious, ready-for-battle ensemble.
Wearing red from head to toe, Katniss looks badass and ready to take on the revolution with her red bow and arrow and breastplate. No one will be able to stop her with that wardrobe!
"Imagine Tomorrow. #Unite," the tweet reads.
There are no other propagandist messages on the poster itself, only the movie's title and the slogan, "The fire will burn forever."
The franchise has also released posters of the main characters dressed in war paint. The results are absolutely terrifying.