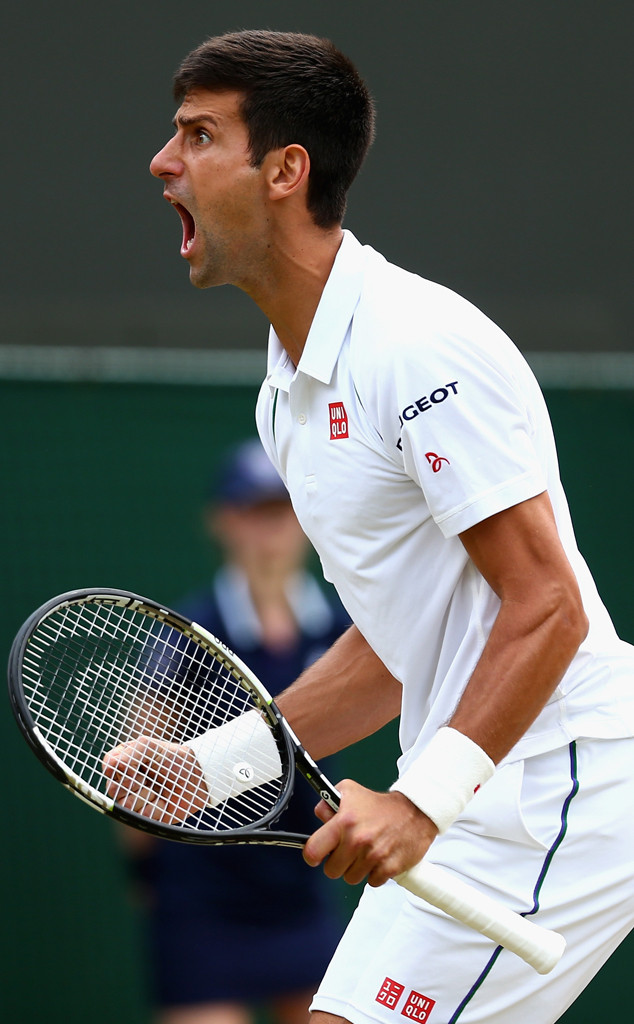 Clive Brunskill/Getty Images
Novak Djokovic is through to the Wimbledon quarterfinals but he apparently lost his cool during his round-of-16 match against Kevin Anderson.
As the neck-and-neck match came to its nail-biting final set, Djokovic, according to the Daily Mail, uncharacteristically shouted at a ball girl, barking "towel!" in her direction.
The ultimately victorious tennis star sounded remorseful afterward, telling reporters, "I'm sorry. There was nothing towards her. Maybe she was just afraid of my screaming there. I was pretty close to her. I'm definitely going to try to apologize to her if I did something wrong."