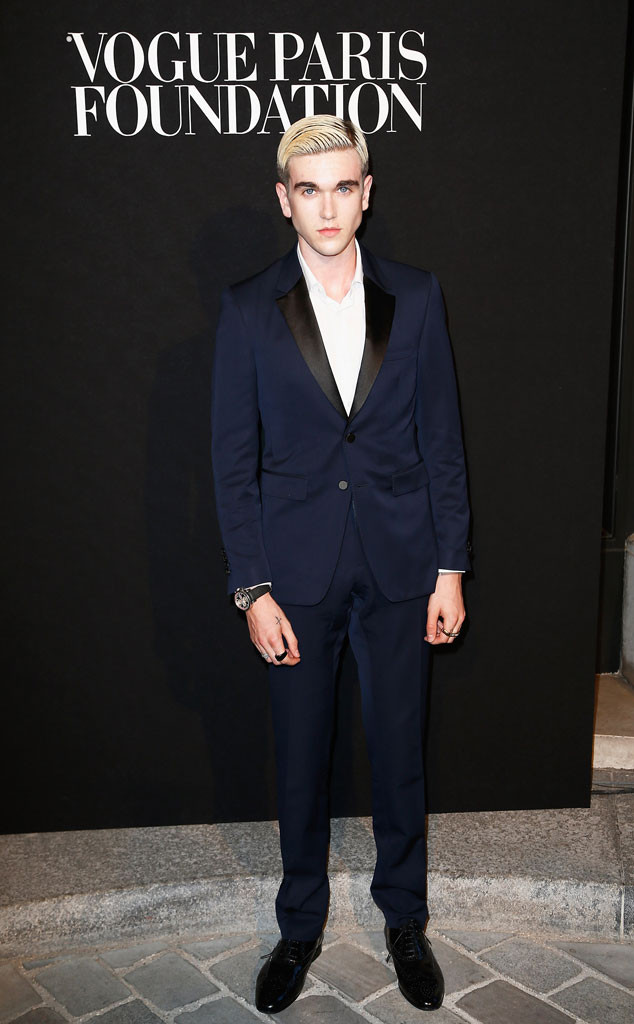 Julien Hekimian/Getty Images
Daniel Day-Lewis is not only great at acting, but apparently he's also great at fathering a hunky son.
The three-time Oscar winner's son Gabriel-Kane Day-Lewis attended the Vogue Paris Foundation Gala yesterday with a bold new look.
The 20-year-old bleached his hair, and it is stunning.
Gabriel has all the makings of a model with the new striking hair, piercing blue eyes and a jawline that could have been sculpted by Michelangelo (he clearly inherited that from daddy).