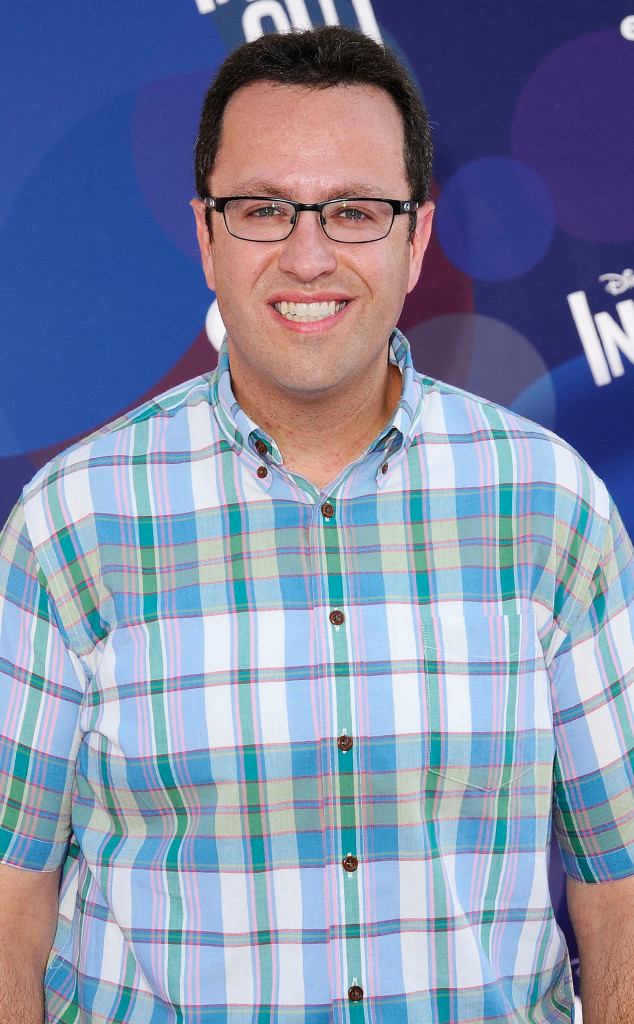 PatrickMcMullan.com via AP Imag
UPDATE: "Jared has been cooperating, and continues to cooperate, with law enforcement in their investigation of unspecified charges and looks forward to its conclusion," Ron Elberger, Jared Fogle's attorney, told E! News Tuesday afternoon. "He has not been detained, arrested or charged with any crime or offense."
A Subway spokesman also confirmed to E! News that the brand and Fogel had "mutually agreed to suspend their relationship due to the current investigation. Jared continues to cooperate with authorities and he expects no actions to be forthcoming. Both Jared and Subway agree that this was the appropriate step to take."
_____________________
Federal and state agents raided the Zionsville, Ind., home of Subway spokesperson Jared Fogle around 6:30 a.m. Tuesday. The raid follows the April arrest of Russell Taylor, former executive director of the Jared Foundation, on charges related to child pornography. Authorities did not say if Tuesday's search warrants were connected to the arrest of Fogle's former associate.
The Indiana Internet Crimes Against Children task force is the lead agency on the latest investigation.
According to aerial footage from NBC affiliate WTHR, the FBI removed electronics, including a computer, from Fogle's home. They were analyzed inside a forensics van parked in the driveway. Fogle, 37, was questioned outside his home but not arrested. His wife and kids left the home shortly after the raid began.
WTHR reporter Steve Jefferson tweeted photos of agents entering Fogle's home.
"The FBI is conducting investigative activity in the area," the organization told E! News n a statement Tuesday. "We cannot disclose the nature of the activity at this time." Similarly, in a statement to E! News, Tim Horty, USAO Southern District Indiana, said, "In accordance with Department of Justice policy, the U.S. Attorney's Office cannot confirm or deny the existence of an investigation."
E! News has reached out to Fogle for comment. In a statement, a spokesperson for Subway said, "We are shocked about the news and believe it is related to a prior investigation of a former Jared Foundation employee. We are very concerned and will be monitoring the situation closely. We don't have any more details at this point."
After Taylor's arrest in April, Fogle issued a statement saying he was "shocked" over the "disturbing allegations." As a result, Fogle announced that his foundation would be "severing all ties" with Taylor.
Investigators found more than 400 videos of child pornography on computers and storage media, which were recovered from Taylor's home office, according to The Indy Star. Per court documents, four minors have been identified as the victims in the case. Taylor faces seven counts of production of child pornography and one count of possession of child pornography.