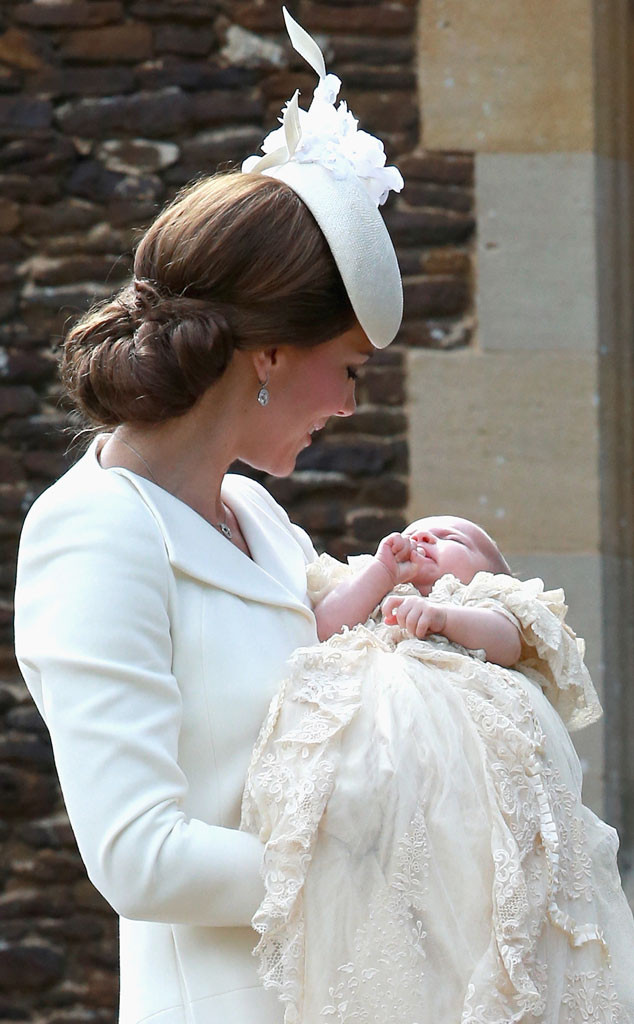 Chris Jackson - WPA Pool/Getty Images
Let's start this by saying that we personally care a whole lot about all activities of the Royal Family. It's not like we're sitting at home monitoring every move the Windsors make, but let's call a spade a spade here. Kate and Will (and their brood) are attractive, rich and freaking royal. There's no way that doesn't add up to fascinating.
But we're also realistic—there's a good chance that public interest in all things royal have tapered off a bit since the heyday that was the Royal Wedding and Prince George's birth. The simple fact that thousands of people didn't camp out for weeks to see Kate go into labor the second time around proves that either British people no longer find the Windsors exciting, or they've had to go back to their, like, jobs and stuff.
So what better way to take stock of the interest level than to weigh reaction to yesterday's Christening. When little George pranced around in his white dress two years ago, his fellow countrymen were rapt. Rapt! Can the same be said for baby Char? Let's find out, via the most scientific sociological study: Twitter.