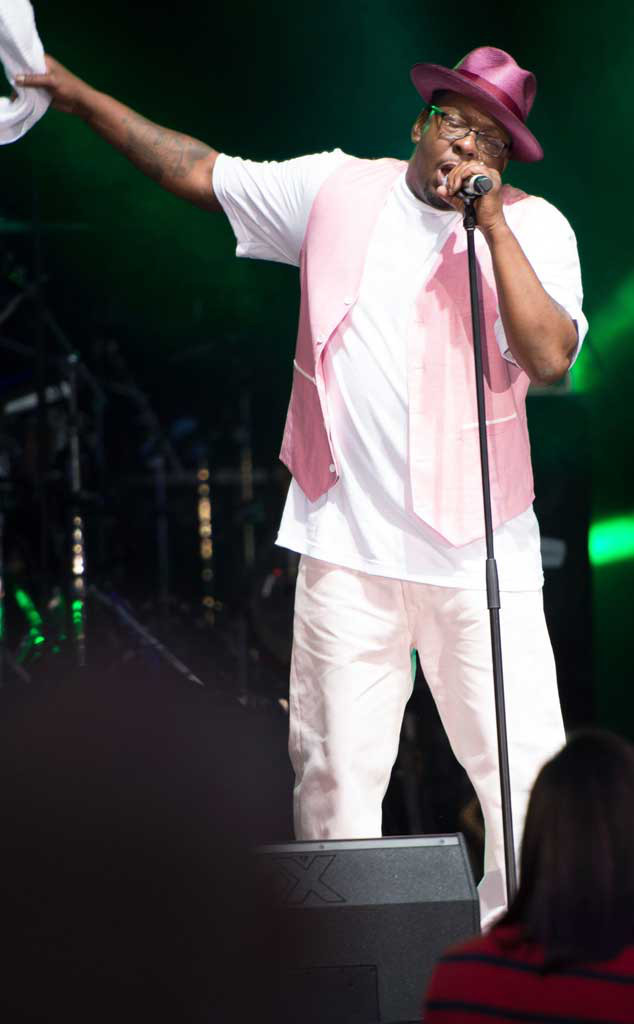 Marcus Ingram/Getty Images
For Bobby Brown, the show must go on.
With his daughter Bobbi Kristina Brown in hospice care, Bobby fulfilled his prior commitment to perform during the Affordable Old School Concert Series at Wolf Creek Amphitheater in Atlanta July 4. The lineup featured other '90s musicians, including Juvenile, Mint Condition, Tweet and J.J. Williamson.
"Hold on Atlanta. Atlanta, I can't hear y'all. I know it's a little early, but God.. I probably know but one of you all up in here. Let's have some fun!" Bobby said at one point during the 30-minute set. "Yo, I was skipping songs and s--t...I feel like I have been up here for like two hours. Trust me I'm not gonna do anything that I don't do. I love giving a good show. You're all gonna get it."
Bobby, 46, performed his biggest hits, like "My Prerogative," but often flubbed the lyrics. "Y'all got me forgetting s--t," he said. "I am in a different zone right now," he added, seemingly alluding to his 22-year-old daughter, who recently went into hospice care after a January incident left her unresponsive and unconscious. "If I go somewhere else, please join me on that trip, because it's gonna be a good trip."
The audience supported Bobby, cheering, "We understand!"
Fans seemed to take pity on Bobby, who wore an all-pink ensemble.