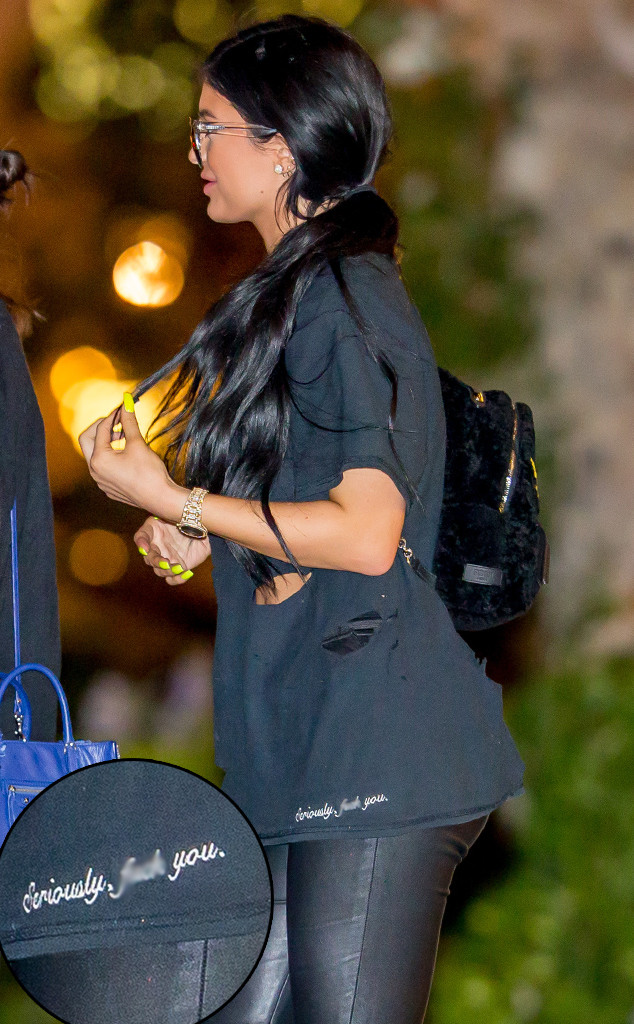 Splash News
Tell us how you really feel, Kylie Jenner!
The reality star stepped out with a friend in Los Angeles on July 1 sporting a shredded tee with quite the message on the hem. Despite the small size of the script, we can clearly make out "Seriously, f--k you" on Kylie's top, which, of course, leaves us with questions. First up: Who's she talking to?!
You might just call this a subtly, er, not subtle message for her critics. Gotta give it to the girl—she gets her point across!
P.S., this isn't the first time Kylie has given haters the sartorial middle finger: Back in 2014, the star was spotted at an event for Tyga (her now rumored beau) with an oversized leather jacket emblazoned with "F--k off"—and the letters on that piece were much larger. In other words, hi bye hater.