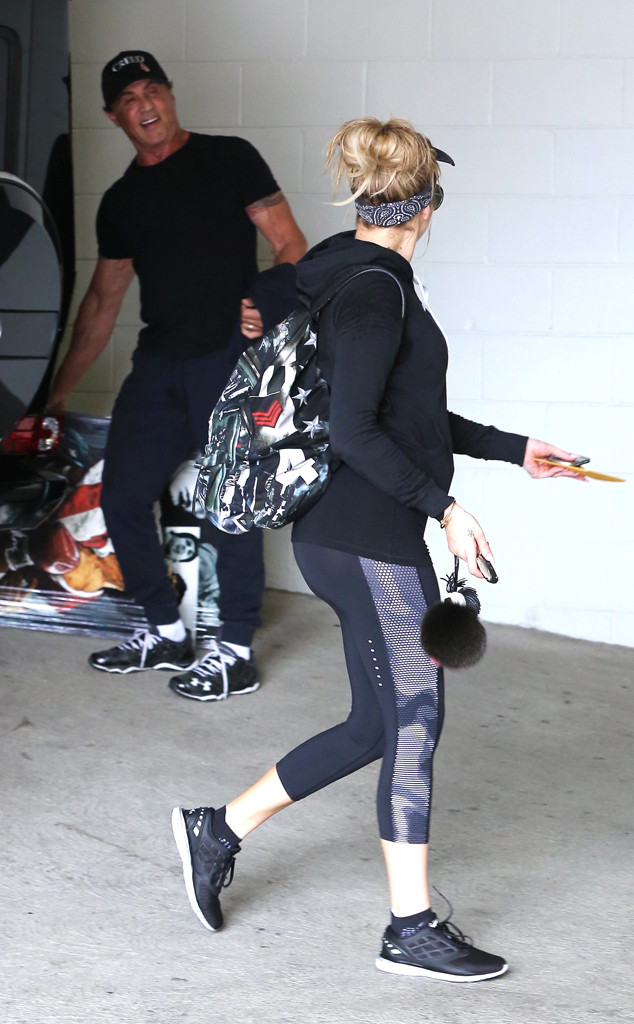 Jack-RS-KMM/X17online.com
Unexpected gym buddies?
Khloe Kardashian and her famous physique headed to Beverly Hills on Wednesday for a workout, and after sweating it out at the gym, she happened to bump in to none other than Sylvester Stallone in the parking lot.
The 31-year-old Keeping Up With the Kardashians star, who was flaunting her enviable booty in a skin-tight pair of workout capris, and the 68-year-old actor appeared to exchange a quick hello before they went their separate ways.
Who knew these two were so friendly?!