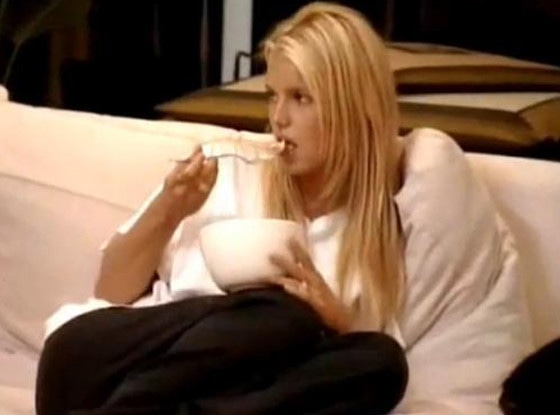 YouTube
Crazy to think Jessica Simpson and Nick Lachey's MTV series Newlywed's first premiered 12 years ago! Whoa...
Before continuing to read, please note: We love you, Jessica Simpson! Insert heart emojis and butterflies and kisses.
We have to ask though, if you knew it was tuna, how could it be chicken? We're so confused. And we're not the only ones.
Watch this clip as Nick honestly doesn't know how to react when Jessica asks, "Is this chicken what I have or is this fish?" Um. Silence.
The best part is how serious she is, "I know its tuna, but it says chicken." More silence. "Is that stupid?" Jessica continues.
Nick is speechless. He looks back over his shoulder again, this time with an almost angry face, stares at her, and turns back around to watch the game.  
"Don't make fun of me right now. I'm not in the mood," Jess adds.
More awkward silence passes and Nick turns back around, still no words coming out of his mouth.
"Whhhaatt?!" Jessica whines. Nick just looks down and shakes his head.
We mean, ahhh, errrr, we don't have words either...