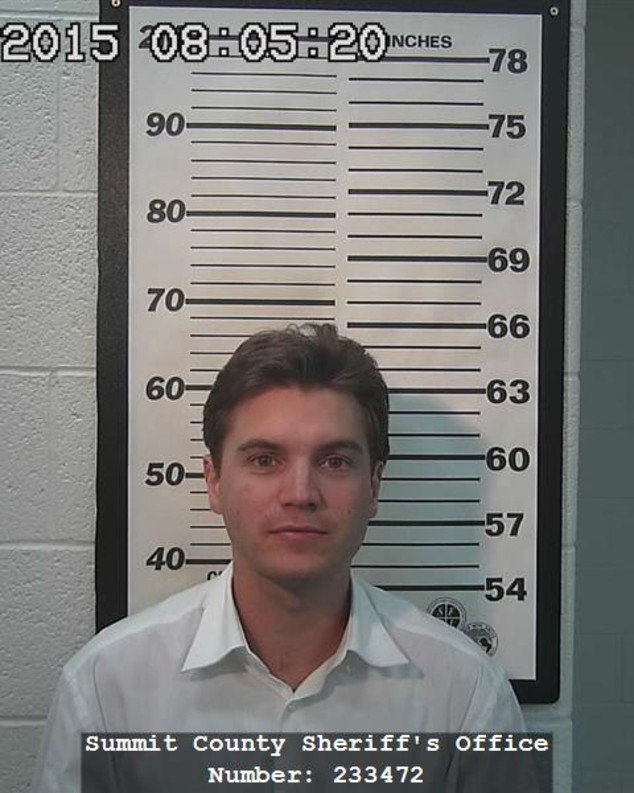 Summit County Sheriff's Office
UPDATE: Emile Hirsch pleaded guilty to misdemeanor assault in Salt Lake City Monday, TMZ reported. He will spend 15 days in jail, pay a $4,750 fine and do 50 hours of community service. His booking photo was made public Tuesday.
——————
Emile Hirsch was back in court today just over four months after he allegedly attacked a woman during the 2015 Sundance Film Festival in Park City, Utah.
The 30-year-old actor faced judge Paige Peterson Monday morning with his lawyer Neil Kaplan in the latest hearing on charges of aggravated assault and intoxication, E! News has confirmed.
During the short hearing, Kaplan told the court he and his client have been talking to the state about a potential plea deal that would allow Hirsch to possibly avoid jail time, although nothing is set in stone yet. Unless Hirsch and the state settle on a deal in the coming months, Hirsch is scheduled to be back in court on Aug. 17 for a preliminary hearing.
"In Utah, a defendant charged with a class A misdemeanor or felony level offense may request a preliminary hearing," Ryan Stack, Prosecuting Attorney of the Summit County Attorney's Office, tells E! News. "This requires the state to present sufficient evidence showing probable cause that the charged offenses occurred and the defendant is the one who committed them."
Hirsch's alleged assault occurred on Jan. 25 at Tao nightclub when he appeared to be drunk and grabbed at studio executive Daniele Bernfeld, according to a criminal complaint obtained by E! News earlier this year.