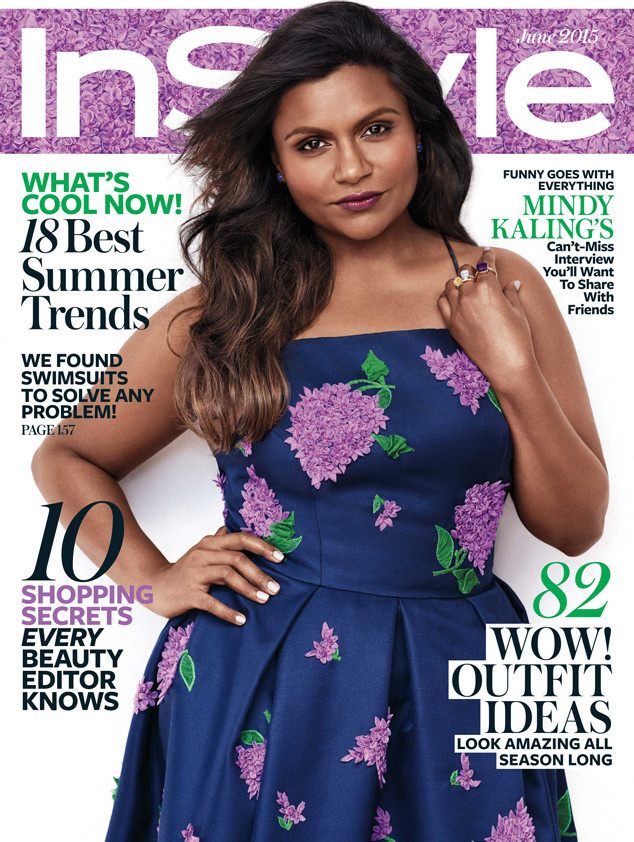 InStyle/Bjarne Jonasson
Mindy Kaling and B.J. Novak's relationship remains complicated.
The 35-year-old actress, whose Fox series The Mindy Project was recently canceled after three seasons, talked to InStyle about the 35-year-old actor, her former co-star on The Office, who she dated years ago. The two have remained friendly.
"I will freely admit: My relationship with B.J. Novak is weird as hell," said Kaling, who is featured on the cover of the magazine's June 2015 issue.
"He is not my boyfriend, but he is not my best friend," she added. "I guess you could describe our relationship as a 'romantically charged camaraderie with loud arguments,' but I don't think Facebook would accept this as a new status."
Novak has not responded. He had said on Watch What Happens Live in 2014, when asked about his and Kaling's relationship, "We fought a lot. We were each other's best friends. We were inseparable and not talking to each other, often on the same day. And people didn't know, if she was gone, they would ask me where she was, and vice versa. We were like E.T. and Elliott a little bit."