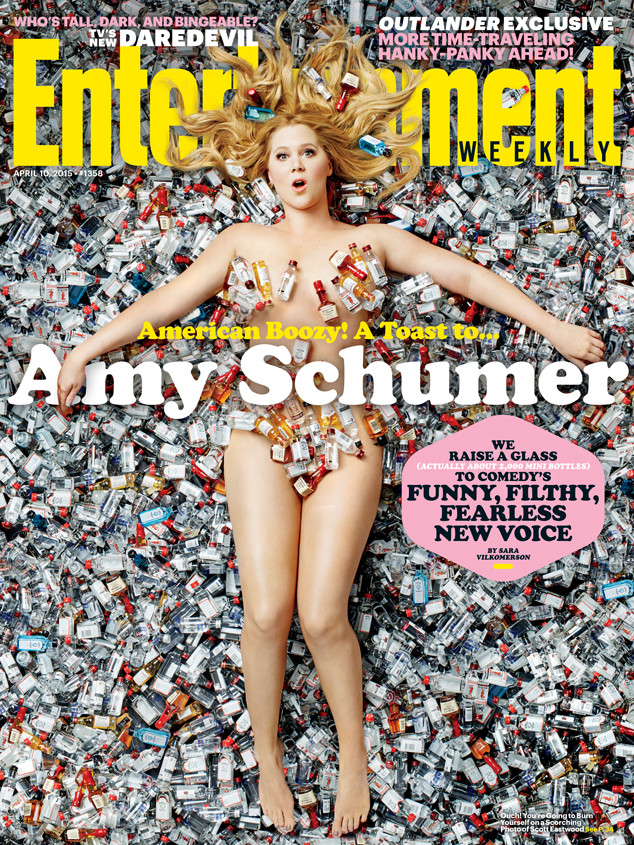 Courtesy Entertainment Weekly/ROBERT TRACHTENBERG
Amy Schumer, our personal role model and the queen of our hearts, is on the cover of Entertainment Weekly this week, naked and covered in mini bottles of alcohol in a boozy ode to American Beauty. She looks foxy as hell, of course, but we are a bit worried about her safety during this photo shoot as one wrong move means shards of glass all up in her naughty bits. Naughty Shards, we think is the medical term.
(Yes, we know they were probably plastic but just…let us have the Naughty Shards joke, OK?)
Anyway, minutes after her cover went live on Twitter, the 33-year-old Trainwreck star posted a photo of what looked like an image from that same photoshoot on a computer screen to her own Twitter account. She captioned the image: "And here it is without airbrushing."