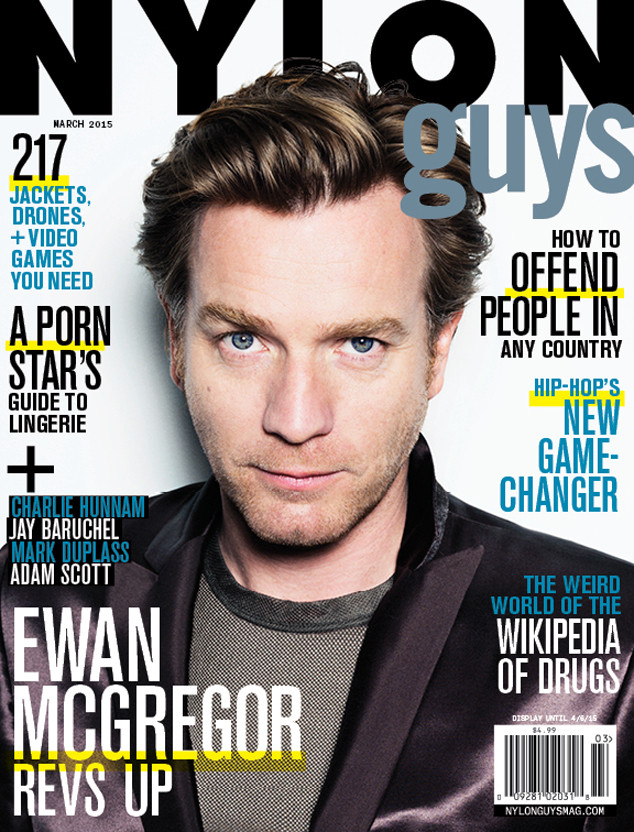 NYLON Guys
It's no secret that Ewan McGregor isn't afraid to bare all on the big screen. In fact, his penis has appeared in films such as Young Adam, Trainspotting, The Pillow Book and I Love You Philip Morris, to name a few.
And if you've seen one of the aforementioned full-frontal scenes, then you're well aware that the 43-year-old is well-endowed—a fact which Colin Farrell had no trouble pointing out in a recent interview with Nylon magazine.
"I don't think Ewan is as proud of his penis as most men who are as well hung would—or should—or could be," he joked of his Cassandra's Dream co-star. "I think that's the greatest demonstration of his innate humility, that he doesn't wear it like a badge of honor."
Nudity aside, McGregor opened up to the publication about his illustrious career, admitting he was terrified to perform dangerous stunts in his recent film Son of a Gun, in which he was required to hang out of a helicopter.