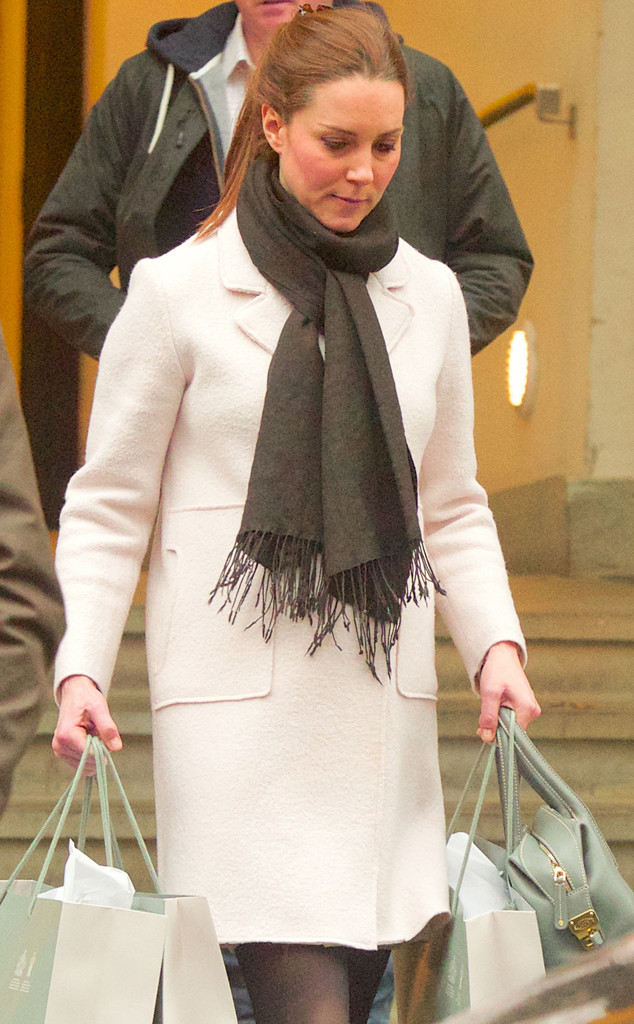 TOPSTAR
Oh, Kate Middleton! You just can't seem to disappoint in the fashion department.
Three days after the Duchess of Cambridge turned 33, Prince William's pregnant wife stepped out for some serious retail therapy in London.
Wearing a bone-white peacoat that concealed a majority of her baby bump, Middleton headed to John Lewis department store in Chelsea where she did some serious damage.
"They shopped for at least an hour," an eyewitness told E! News. "She was with two security guards but Kate carried all of her own bags and they did not look light."
And despite cold winter temperatures, Prince George's glowing mom stayed warm with knee-high boots, black tights and an evergreen scarf.