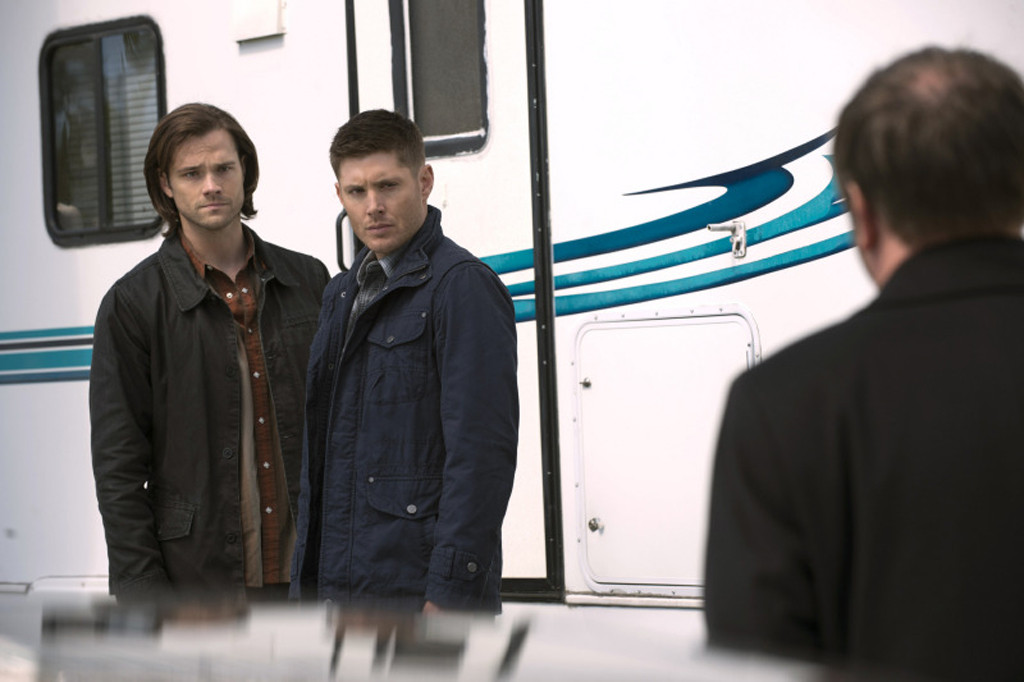 Cate Cameron/The CW
Another season, another time-slot change for Supernatural!
The CW's longrunning hit series is set to move nights...again. Beginning March 18, Jensen Ackles and Jared Padalecki will return to Wednesdays at 9 p.m., following Arrow. And don't worry, fans of The 100, the move is happening after the season two finale! And yes, that means we are getting the Winchesters and Oliver Queen on the same night. Praise the TV gods!
So what's taking Supernatural's current Tuesday at 9 p.m. spot? Veronica Mars creator Rob Thomas' new series, iZombie, which premieres Tuesday, March 17. The network's other new midseason drama, The Messengers, will debut on Friday, April 10.
Also set to debut on Friday, April 10? Cedric's Barber Battle, hosted by Cedric the Entertainer, will premiere at 8 p.m., leading into the new season of Whose Line Is It Anyway?
To make it all visually easier for you, here's the CW's new midseason schedule roll-out plan: 
Wednesday, March 11
8:00-9:00 p.m.: Arrow
9:00-10:00 p.m.: The 100 (Season Finale)
Tuesday, March 17
8:00-9:00 p.m.: The Flash
9:00-10:00 p.m.: iZombie (Series Premiere)
Wednesday, March 18
8:00-9:00 p.m.: Arrow
9:00-10:00 pm.: Supernatural (New Night)
Friday, April 10
8:00-8:30 p.m.: Cedric's Barber Battle (Series Premiere)
8:30-9:00 p.m.: Whose Line is it Anyway? (Cycle Premiere)
9:00-10:00 p.m.: The Messengers (Series Premiere)