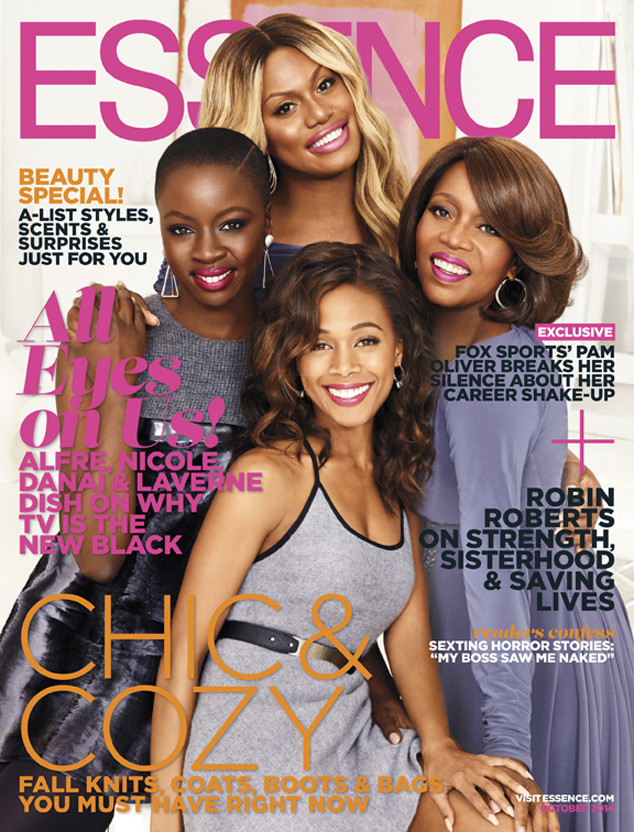 Essence Magazine
It's no secret Orange Is the New Black has found tremendous success on the small screen.
And for star Laverne Cox, it's so much sweeter knowing that such a diverse cast makes up the popular series.
"At one point I looked around and I said, 'I don't think anybody is going to go for this, but this is wonderful,'" Cox recalls in the October issue of Essence magazine. "It felt so good. Lo and behold, people really did go for it in a really big way."
And OITNB is only one of the many shows now showcasing diverse actresses. Of the nearly 30 new series premiering this fall, 11 will have an African-American female actress featured prominently in the show.