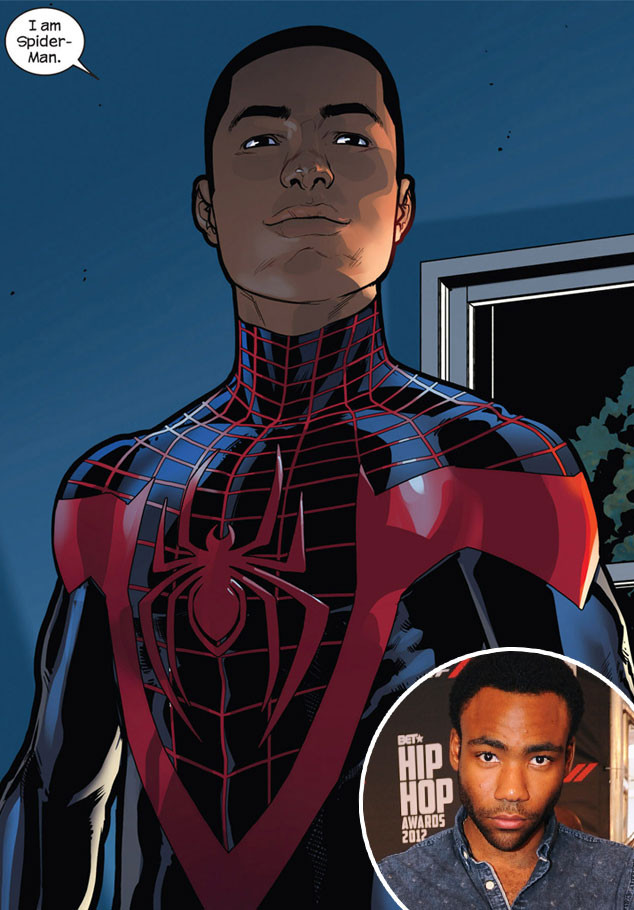 Chris McKay/Getty Images; Marvel
Donald Glover is going to play Spider-Man! In a cartoon, but he's still going to play Spider-Man. USA Today reports the former Community star will suit up for the Disney XD series Ultimate Spider-Man: Web Warriors. In the series, Peter Parker (Drake Bell) travels to alternate dimensions and meets various other Spider-Men.
Glover will play Miles Morales, the Spider-Man currently starring in Marvel's Ulitmate Comics Spider-Man comic series scripted by Brian Michael Bendis. The scribe created the character after being inspired by Glover's social media campaign to play Spider-Man in the Amazing Spider-Man films that went on to star Andrew Garfield. Glover and fans used the hashtag #donald4spiderman for the campaign.