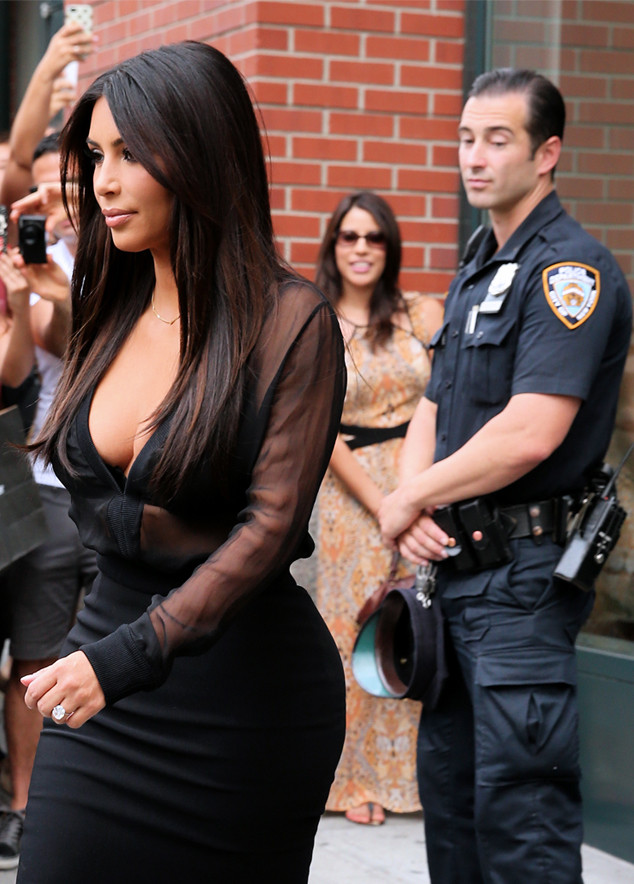 Christopher Peterson/Splash News
Be honest, you'd probably look too...
While Kim Kardashian's famous backside is often flaunted in photographs, one lucky police officer recently had the opportunity to peep the beauty's booty in person—an opportunity on which he wasted no time to capitalize.
Unfortunately, he just didn't realize that he was caught in the act (to which we say: props to the prying paps).
The 33-year-old beauty was photographed heading to the Sirius Radio studio in SoHo on Monday, where she opted to turn heads (literally) in a revealing all-black ensemble.