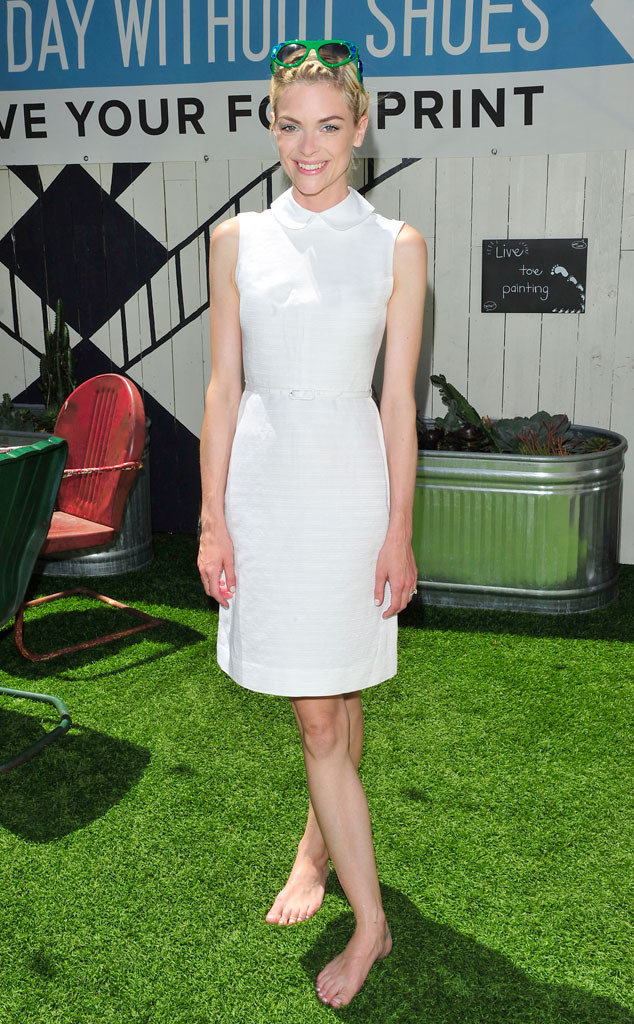 Courtesy: Michael Simon/startraksphoto.com
Jaime King is opening up like never before about her struggle to have a baby.
In an emotional Instagram post, the Hart of Dixie star shares her private obstacles to becoming pregnant and having a healthy child of her own.
"For all the struggling women & moms out there that think they are alone – This is the truth about conceiving my son and struggles after," King shared online Friday.
"8 yrs of pain and undiagnosed PCOS & Endometriosis. 9 doctors until Dr. Randy Harris diagnosed me & saved my life from a severe ectopic, 5 miscarriages, 5 rounds of IVF, 26 IUI's, most with no outcome, 4½ years of trying to conceive," she revealed to her followers.