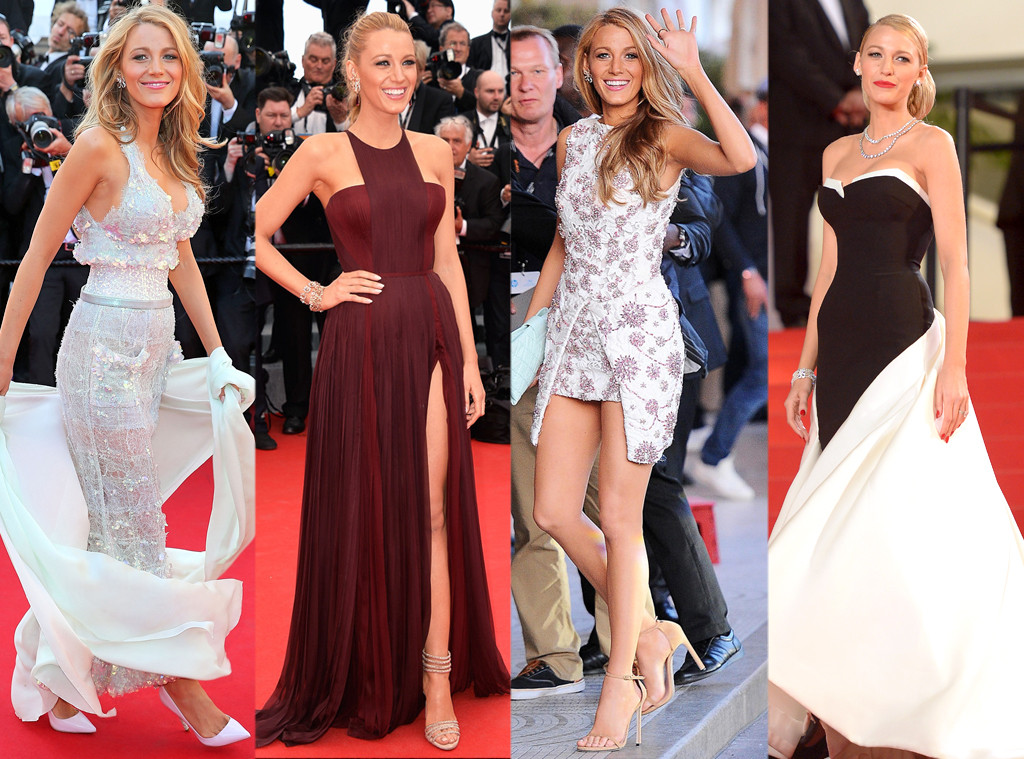 Getty Images, FAMEFLYNET PICTURES
Oh-em-gee.
No, it's not a Gossip Girl blast. Its Blake Lively's drool-worthy Cannes style.
If you have a pulse, you've probably noticed that Blake Lively has been killing it at the 67th Cannes Film Festival (and if you haven't, please go look right now. We'll wait). But unlike the other starlets gracing the red carpet, Blake isn't promoting a film. Instead, she's working it as L'Oréal Paris' beauty ambassador at the festival.
Also, the blonde bombshell has close ties to a festival film thanks to hubby Ryan Reynolds who is in town promoting his latest flick The Captive. The sizzling couple both represent L'Oréal, with Reynolds signing on last January to be the global face of L'Oreal Paris Men.
Lively kicked off her Cannes debut with a massive bang in a two-toned ox blood Gucci Première design. As if the dress wasn't enough, the starlet styled it with a messy ponytail braid worthy of serious envy.
But she didn't stop there. In between red carpets, Blake channeled her inner Serena van der Woodsen in a short Giambattista Valli Haute Couture mini dress at a daytime event. Who says couture is only an evening an affair? Certainly no one in Cannes.
And when we thought there couldn't possibly be any more tricks up her fashionable sleeve...Bam! Blake wowed yet again in a shimmering Channel Couture gown with yet another flawless hairstyle. Seriously, does she ever have a bad hair day?
Blake's latest look was an exquisite black-and-white Gucci ball gown dripping with diamonds. Her best accessory though? Hands down Ryan Reynolds.
Here's to L'Oréal Paris for picking the best beauty ambassador ever.
Which of Blake's looks has been your favorite so far?