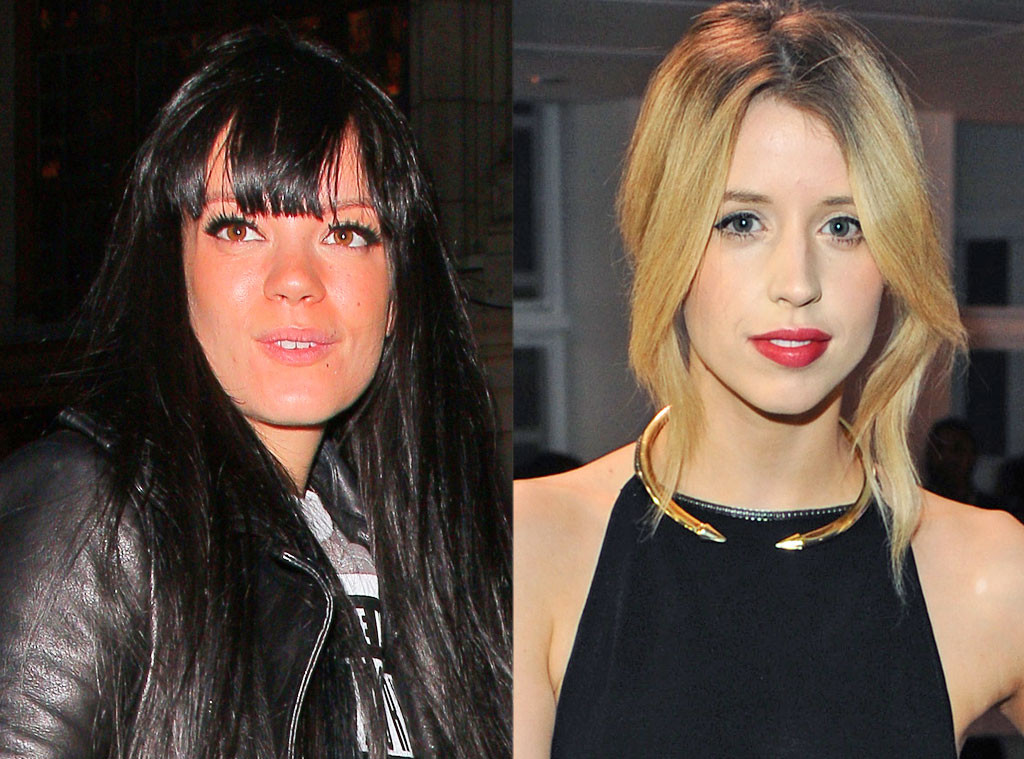 Getty Images
Peaches Geldof's celebrity friends are mourning the death of the 25-year-old mother of two.
Just hours after news of Geldof's death broke, stars like Lily Allen and Sharon Osbourne are reacting and tweeting their condolences.
"My thoughts are with the Geldof's at this awful time," Allen wrote today. "I hope they get to grieve in peace. Peaches, rest in peace gorgeous girl."
Meanwhile, Osbourne tweeted, "Devastated about @peaches_g. Sending condolences & respect to the Geldof family. It's unimaginable what they must be going through right now."
Geldof's model pal Daisy Lowe shared a photos of a broken heart while U.K. celeb chef Jamie Oliver wrote, "Very sad to here about the sad loss of Peaches Geldof aged 25 years old such a shame thoughts and love to her whole family xxxxx."
Lorde tweeted, "you were a sparkling, lovely person who showed me such kindness. rest easy, peaches."
Ellie Goulding shared, "Even if you think you've got it all figured out, some things still can't be explained or understood. Two beautiful children. RIP Peaches."
"My thoughts and prayers are with you," U.K. director and photographer Blake Wood, wrote on Twitter. "To my fellow creatives whose souls struggle to be here—these days may not be easy but we need you now, the world needs you now. All my loveX."
Geldof, the second daughter of musician Sir Bob Geldof and the late Paula Yates, was pronounced dead on Monday, Apr. 7, 2014, after police were called to a home in Kent to follow up on a "report of concern for the welfare of a woman." She left behind a husband, Thomas Cohen, and two sons, Astala and Phaedra.