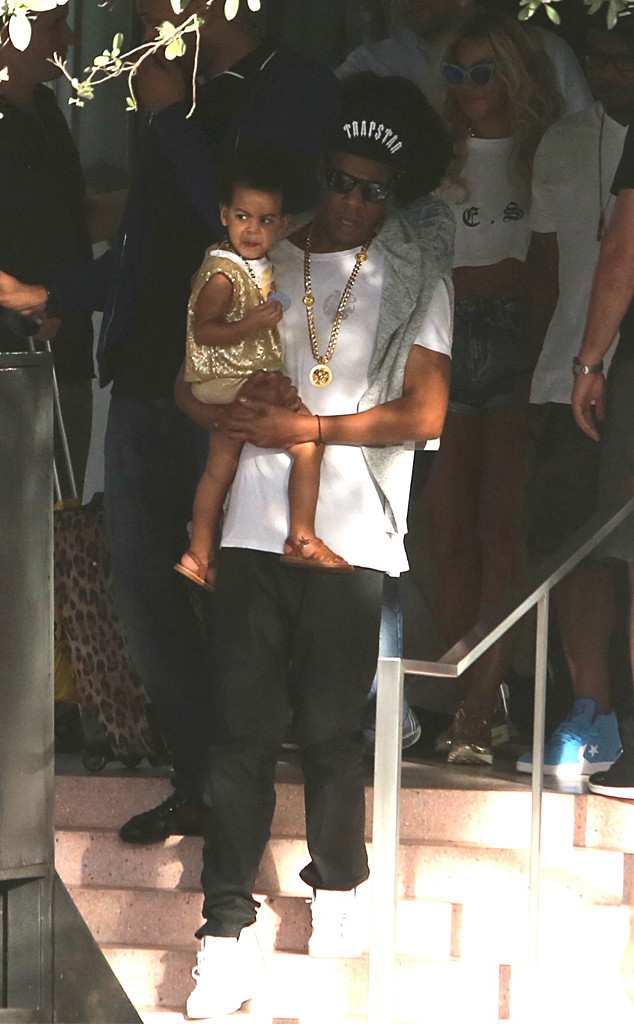 Splash News
Blue Ivy's 2nd birthday was fit for a princess!
Beyoncé and Jay-Z brought their daughter to Joey's Italian Café after rending out Jungle Island, the bird sanctuary inside the Miami Zoo, for her special day on Wednesday.
The couple, along with a group of friends, spent the first half of the day seeing the wildlife habitat and botanical garden before deciding to grab a bite to eat at the local pizza joint.
And it looks as though Bey and Jay may have just found their new favorite spot in Miami, especially considering that the two have been there twice in the last week!
According to a source, the couple chowed down on two pizzas and two salads and was in great spirits.