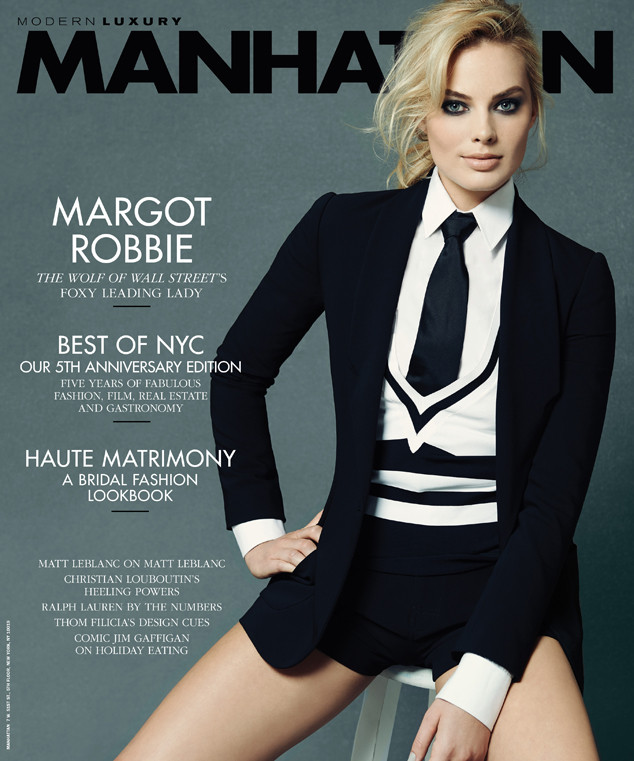 Manhattan Magazine
Leonardo DiCaprio is a pro when it comes to shooting steamy sex scenes (remember that car scene in Titanic?), but the Wolf of Wall Street actor was in for quite a surprise when it came time to get close to costar Margot Robbie on camera.
Margot, 23, opened up to Manhattan magazine's January/February issue about the seemingly awkward, albeit comical, experience.
"We were positioned while they lit around us in one scene, and I kind of pushed Leo's head to one side and told him he was in my light and he moved out of [it]," she said. "He was so incredulous that I had told him to get out of my light, and physically moved him out of the way, he was like, 'Did you really just do that?'"