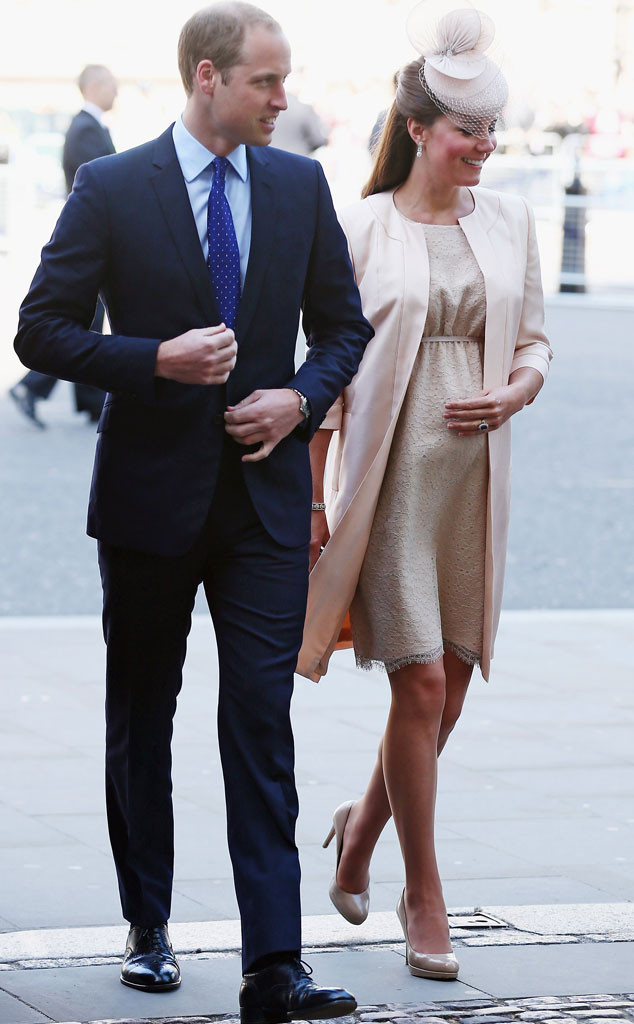 Dan Kitwood/Getty Images
Kate Middleton and Prince William may be waiting until their baby is born to find out his or her gender, but that doesn't mean the couple hasn't given it some thought.
"At the beginning, Wills was definitely wanting a girl," a source tells E! News. "He loved the idea of a girl being born into royalty, with the succession changes and knowing that she would be queen at some point. He loved the idea of having a 'Daddy's little girl.'"
As for the Duchess of Cambridge, our source insists she has "never really had a preference."
"All she cares about is the health of the child," says the source. "She's obviously thrilled that everything has gone OK. It was a bit of a worry at the beginning that the attention was going to be overwhelming for her, but she's been able to cope with it. There's a lot of attention on her, but that's OK."
Of course, when the bundle of joy does arrive, the royal baby will be spending a few days in a suite at the Lindo Wing of St. Mary's hospital fit for a (future) king or queen.
Georgie McGrath, a woman who has given birth to two babies there, spoke to E! News about just how fancy and accommodating the place is for new moms.
"Well, the Lindo Wing is like a five-star hotel effectively. You have an extremely nice room," McGrath said.
She added, "The food is delivered to you. You have a proper menu, so all—in fact you could probably ask for whatever you want and it'll be delivered for you. You have a wine menu, there's champagne, Diet Coke, coffee, tea—you name it. You could go in and say, 'Could I possibly have a Lobster Thermidor?' or whatever and it will arrive."
What's more, McGrath noted that "you have a midwife, you have the nurses, the nursery nurses, you have your consultants, so you really don't have to know much because everything is done for you. Literally, you don't have to lift a finger and they're there at your every whim and they'll do it for you."