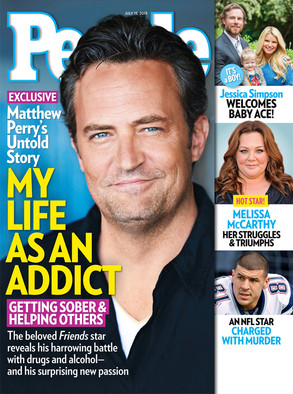 People
If there's one thing Matthew Perry has been overly friendly with over the years, it's pill-popping and booze.
Gracing the cover of this week's issue of People, the Friends star is opening up big-time about his battles with substance abuse, a particular hardship given his iconic role on the hit sitcom and the tabloid scrutiny that accompanied it.
Perry revealed that during Friends' successful run, he not only abused alcohol routinely, but following a jet ski accident in 1997, he quickly became addicted to prescription medication that a doctor had prescribed for him.
"Here, take this,'" the actor recalled the physician telling him. "I did and I felt better than I ever felt in my entire life. I had a big problem with pills and alcohol, and I couldn't stop."