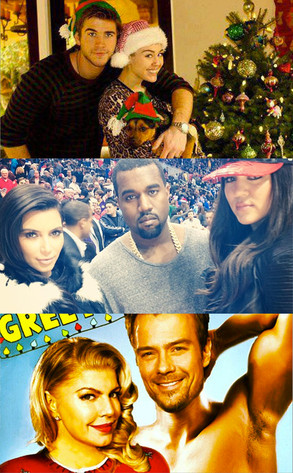 Instagram; Twitter
Stockings? Fruitcake? An elf on a shelf?
Nah, this year's hottest Christmas tradition was sharing cute pics on social media.
From Liam Hemsworth and Miley Cyrus' homey snapshot (Santa hats!), to Fergie and Josh Duhamel's retro-postcard offering, to a candid shot of Kim, Kanye and Khloé at a Los Angeles Clippers game, the Internet was abuzz with star-powered holiday spirit.
And those were far from the only hot pics this festive week. Check our yuletide galleries!