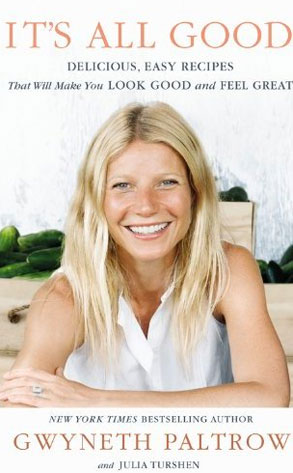 Amazon
Want to look like Gwyneth Paltrow? Of course you do!
Well, you probably can't, but you can make a valiant effort to feel gorgeous like the Gooptastic gal now that Gwynnie has announced her second cookbook, appropriately (and ingeniously) titled It's All Good: Delicious, Easy Recipes That Will Make You Look Good and Feel Great.
The Academy Award-winning actress felt inspired to pen the culinary guide, out Apr. 2, 2013, after she discovered she was anemic and vitamin D deficient last spring, according to Grand Central Life & Style publishing.