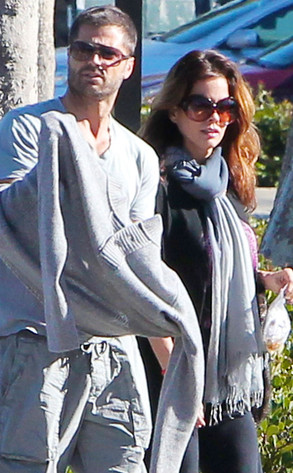 Boris Issaei/ NPG.com
It's sure good to see Brooke Burke-Charvet out and about.
The 41-year-old Dancing With the Stars cohost stepped out with hubby David Charvet Thursday in Los Angeles, three weeks after undergoing invasive surgery for thyroid cancer.
The mom of four, who covered the scar on her neck with a gray scarf, has kept a positive outlook on her battle with cancer.