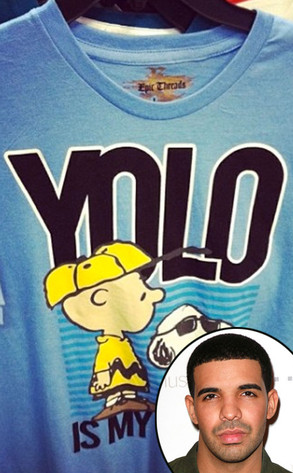 Michael Kovac/Getty Images, Instagram
"YOLO" isn't just an overused phrase or regrettable tattoo choice—this omnipresent acronym is quite the moneymaker.
Drake, who is often credited with popularizing the shortened version of "You only live once," hinted Tuesday that he wants a cut of these profits.
The 26-year-old rapper posted an Instagram shot of several "YOLO" hats for sale, writing, "Walgreens...you gotta either chill or cut the cheque."