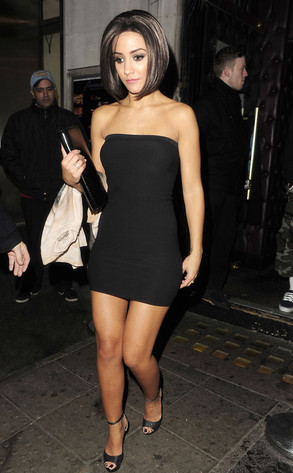 Harsha Gopal, PacificCoastNews.com
Did Frankie Sandford cut, dye and straighten her hair?
Nope! That's just a wig that Frankie picked up for a night out on the town. The occasion was a birthday party with a 90's band theme, so naturally Frankie decided to go dressed as Victoria Beckham, known in her Spice Girls days (and, lets be honest, forever after) as Posh Spice.
Isn't the costume just perfect? It makes sense, too: Sandford is in a British girl band just like Beckham was, she's romantically involved with a soccer player as Beckham is, and the two even look a bit alike!