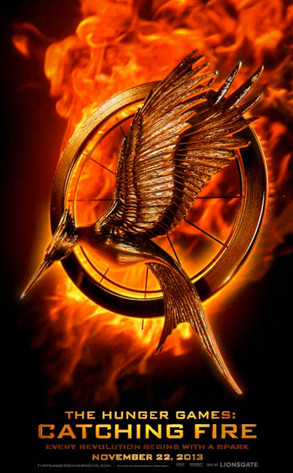 Lionsgate
May the odds be ever in everyone's favor.
Lionsgate, the film studio behind The Hunger Games and Catching Fire, is taking alleged counterfeiters to court, E! News confirms. Lionsgate recently brought a lawsuit against Yagoozon, a company it claims is producing its own version of Katniss' Mockingjay pin.
An image of this pin (which represents rebellion against the Capitol and is worn by Jennifer Lawrence on the silver screen), is heavily featured on the official poster of Catching Fire. Yagoozon is selling a pin, primarily on Amazon.