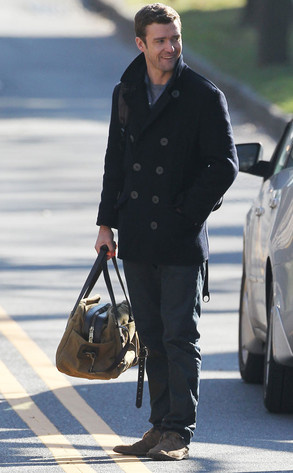 ChrisWatts/INFphoto.com
Justin Timberlake may be a married man, but he's still bringing sexy back.
Jessica Biel's better half looked sharp and sultry in a black pea coat and slacks on the set of his upcoming flick Runner, Runner in Princeton, N.J. Friday afternoon.
The 31-year-old musician-turned-actor held a tattered duffle bag as he filmed scenes on the street and flashed a cheeky grin as he glanced over this shoulder.