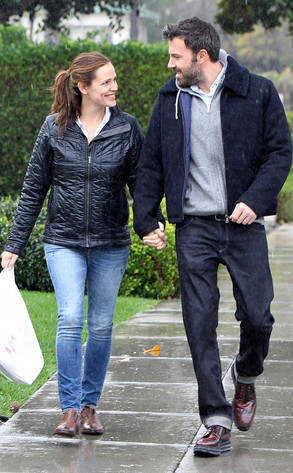 Raef-Ramirez/AKM-GSI
Nothing is hotter than red-hot romance—nothing, that is, except red-hot romance involving crazy-hot hotties!
This year, Cupid's arrows sizzled upon contact, as some of the finest-looking lovebirds flocked together to show us how mad, wonderful and—yes—beautiful true love can be.
From newlyweds (greetings, Mr. and Mrs. Timberlake!) to the newly engaged (oh, Miley and Liam, you two are adorable!) to "old" married couples who still have that spark (Ben and Jen, you inspire us), our favorite celebrity couples nuzzled, snuggled and kissed their way into our hearts this year.