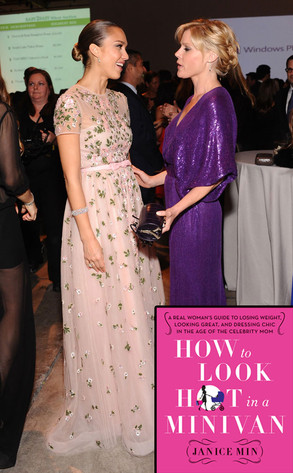 Stefanie Keenan/Getty Images, St. Martin's Press
With all of the holiday parties coming up, we know we're not the only ones who are worried about our waistlines.
So, when we got together with Janice Min, author of How to Look Hot in a Minivan: A Real Woman's Guide to Losing Weight, Looking Great, and Dressing Chic in the Age of the Celebrity Mom, we asked her to share some survival tips for the season of eating.
Here's what she had to say:
Eat Before Going Out: Before heading out to a holiday party or New Year's bash, you are much less likely to stuff yourself on the bad stuff at the buffet or off the hors d'oeuvres tray. Celebrity nutritionists say to never go out starving ­ you'll just overeat.