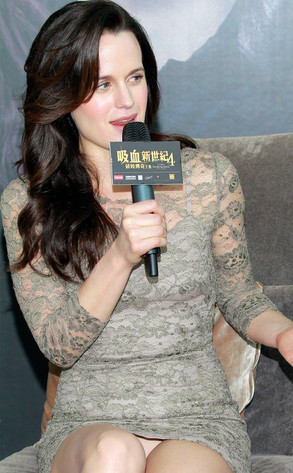 ChinaFotoPress via Getty Images
That was a close call, Elizabeth Reaser.
The Twilight mama almost pulled a Britney Spears, or more recently labeled as an Anne Hathaway, when she showed off a little more than she wanted to in the southern region while doing a Breaking Dawn Part 2 press conference in Hong Kong.
However, Reaser was smart enough to wear a pair of panties with that super short lace minidress.