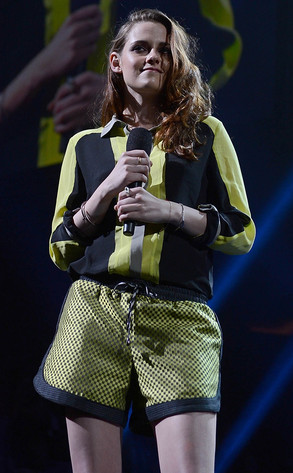 Larry Busacca/Getty Images
On the road to doing press for her latest film, Kristen Stewart made a very important stop.
The Twilight star made a surprise appearance at the 12-12-12 Concert for Sandy Relief tonight at Madison Square Garden, showing up between Adam Sandler's humorous, suck-it-Sandy rendition of "Hallelujah" and Jon Bon Jovi's emotional set.
And what a warm welcome she got, never mind the handful of geniuses encouraging her to declare her love for Robert Pattinson while she was busy talking about rebuilding efforts in storm-ravaged areas.