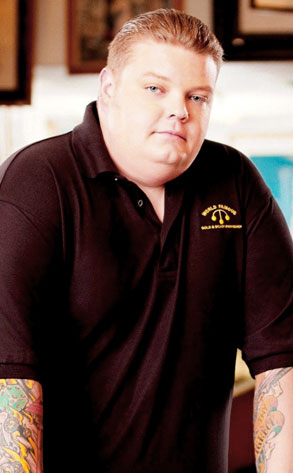 The History Channel
It's not a good day to be a Pawn Star.
Reality stars Richard B. Harrison, Richard K. Harrison, Richard C. Harrison and Austen Russell are subject to a whopping $5 million lawsuit, filed today in Los Angeles Superior Court by Venture IAB Inc. talent agency, who claims they lost that massive amount in commissions based on its 10 percent interest in their income, according to The Hollywood Reporter.
The talent agency, who signed a contract with the stars in 2007 and helped them score the History Channel series, say that network execs steered the Pawn Star cast toward another agent, and rival, Michael Camacho.
"As a result of the intentional interference with Agency Agreements, Plaintiff has lost millions of dollars of income," the suit alleges.