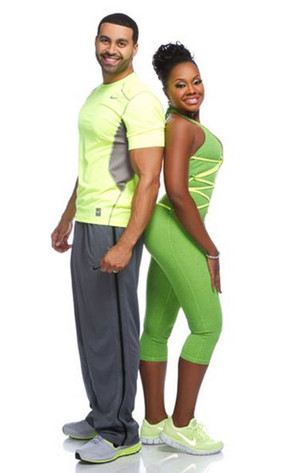 Phine Body Fitness
If, like Real Housewives of Atlanta's Phaedra Parks, you're a fan of having a little junk in your trunk, then we've got the perfect workout for you. Or rather, she does.
The reality show star is revealing the secrets behind her gorgeous curves and famous "donkey booty" in her new fitness DVD, Phine Body, which she released today.
So how exactly does one get a phabulous booty? Together with her hubby and certified fitness trainer Apollo Nida, Parks breaks down a backside-building regimen that focuses on oblique exercises to create a hard-to-miss contrast between a tiny waist and curvy hips. It's a little-in-the-middle-but-she-got-much-back approach that Sir Mix-a-Lot would surely appreciate.