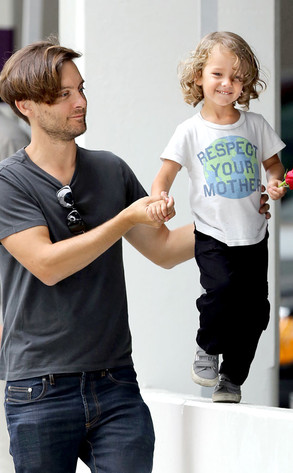 KAMINSKI / Splash News
What a cute father-son moment.
Actor Tobey Maguire and his adorable son Otis were snapped by paparazzi today while spending some quality time together in Los Angeles.
The 3-year-old showed off his balancing skills, with a little help from dad, while strutting his sweet, curly locks and a shirt that read, "Respect Your Mother" and had a photo of the earth.