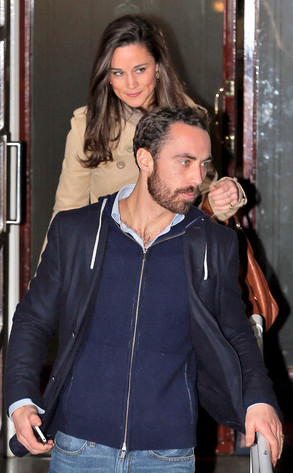 Dan Kitwood/Getty Images
Pip, pip hooray! The cool [future] aunt has arrived.
Pippa Middleton paid her pregnant sister Kate Middleton a visit Wednesday at London's King Edward VII Hospital.
Looking cute and casual in a belted trench, the 29-year-old party planner and author surely lifted the spirits of the Duchess of Cambridge, who's being treated for a severe form of morning sickness.