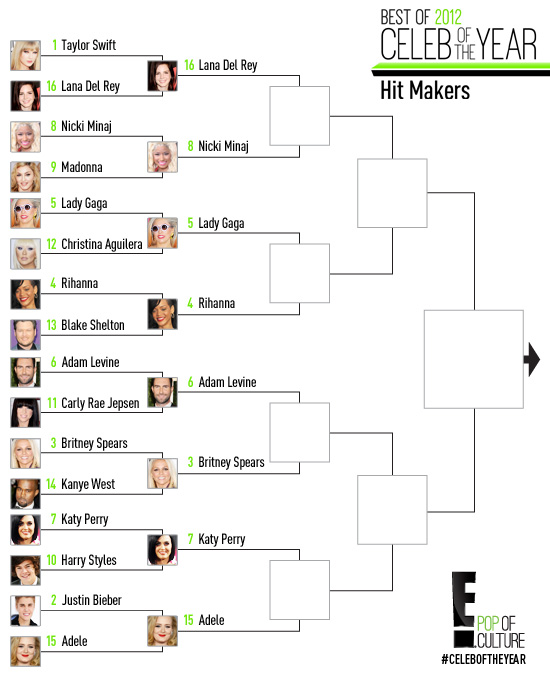 It isn't easy reaching the top of the charts. It isn't easy taking the top spot in our E! Celeb of the Year tournament either.
We started with 16 of the hottest hitmakers in the music business and, after Round 1, half the bracket has been eliminated. And (you might want to take a seat for this) we have our first massive upset: Top seed Taylor Swift was knocked out of the competition by indie darling Lana Del Rey!
Maybe T.Swift will write us a heartbroken ballad about it?