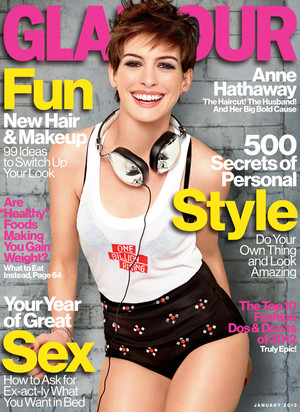 Alexei Hay/Glamour
All hail Anne Hathaway.
The 30-year-old star, who is newly married and already generating Oscar buzz for her film Les Misérables, rocks the cover for Glamour magazine's self-expression issue in which she talks marriage, weight and that famous Fantine haircut.
Looking sexy and chic in black hot pants and a limited-edition Monrow tank, the Dark Knight Rises actress shares her struggle to stay true to herself in the harsh Hollywood world.